B-Schools Use Turnitin Software to Crack Down on Plagiarism
More schools are using software to crack down on cheaters
By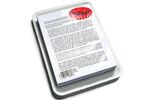 For $29.99, an MBA applicant can purchase an admissions essay that got someone else accepted to the Massachusetts Institute of Technology or London Business School from the website Wordprom. If that person is daring, she might even try to pass parts of the essay off as her own.
Cheating has generally been rampant at B-schools. Rutgers Business School professor Don McCabe surveyed 5,000 graduate students between 2002 and 2004 and found that MBA students cheated more than their nonbusiness peers. "Recycled essays are the biggest problem we see," says Carrie Marcinkevage, managing director of the MBA program at Pennsylvania State University's Smeal College of Business.
Yet it's becoming harder to fool admissions staff as a growing number of schools deploy plagiarism detection software. Penn State's Smeal rejected 40 applicants this year for plagiarizing their admissions essays and 85 candidates since 2010, when it started using Turnitin, software long used in college classrooms to sniff out cribbed research papers. Duke University's Fuqua School of Business started using the program this school year and rejected one applicant. The University of California at Los Angeles's Anderson School of Management has rejected about 115 candidates since 2011 using the software.
The number of MBA admissions offices using Turnitin has more than doubled over the past year, to 15, and is likely to rise further now that the tool is being marketed as an add-on to a widely used software suite for processing applications. "We've had very well-known schools sign on," says Chris Harrick, a vice president of marketing at iParadigms, the Oakland (Calif.) company that makes the software.
Turnitin keeps its client roster private, and most business schools don't disclose that they are using the service. Among those that do, Penn State is the only one that has notified suspected plagiarizers. All others were rejected without explanation.
Essays submitted through schools' online admission portals are fed through Turnitin, which crawls the Web to identify lifted passages (the software has matched material to Wikipedia and businessweek.com, among other sites). Turnitin's database also includes academic research papers and a growing repository of college papers. The software issues an alert when substantial parts of an essay match an entry in the system by a different author.
Wordprom Chief Executive Officer Gili Elkin says her site is intended to give applicants samples of effective work so they can get a feel for structure and style when drafting their own original essays. The site warns users that it has an agreement to provide Turnitin with access to its database. "There are endless ways to plagiarize essays and unfortunately there are unethical people everywhere," Elkin says in an e-mail.
Many say that tools like Turnitin are a deterrent but not a panacea. The software is "just a text matcher," says Teddi Fishman, director for the International Center for Academic Integrity. "You can still hire someone to write an essay for you, and we know that it happens."
Even cheaters are turning to content tracking services. They want to make sure the writers they hire to pen their essays aren't ripping somebody else off or selling the same product to multiple customers. A Ukraine-based startup has a product that competes with Turnitin and reports that its client base has been growing at a rate of 10 percent to 20 percent a month over the past year. Oleksiy Synelnychenko, marketing manager at Plagtracker, says 60 percent of his customers are students or prospective students. "I can only speculate that maybe they are checking work they didn't write themselves," he says.
Marcinkevage says that most of the plagiarism cases Penn State's Smeal saw this year involved applicants from other countries. Some academic research shows students from East Asian countries are particularly prone to lifting passages from published sources without attribution because of different cultural norms. A 2010 report by Zinch China, an online service that helps U.S. universities recruit Chinese students, found that about 70 percent of essays submitted with applications were cribbed.
Rutgers's McCabe is skeptical that B-schools can beat the cheaters in the long run. "For a while, students got out ahead of admissions officers and were doing things they couldn't detect," he says. For the moment, plagiarism detection software "has put admissions officers out in front again. It's a never-ending battle."