Outgoing HP Chairman Ray Lane Takes a Beating
by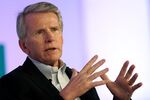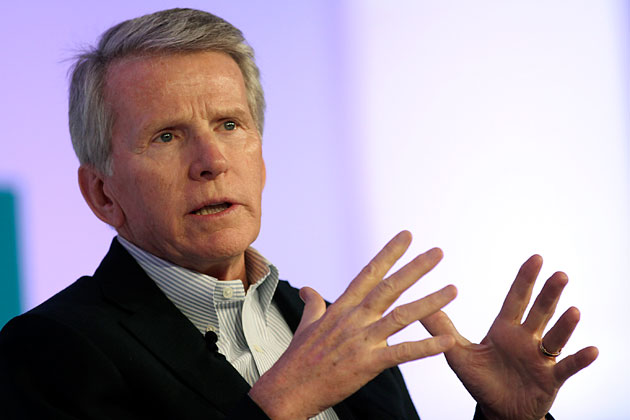 Kevin Brown, the chief executive officer of storage company Coraid, remembers paying a lot of money to eat with Ray Lane, Hewlett-Packard's (HPQ) newly departed chairman. More than 10 years ago, Brown bought a dinner at Lane's house for $7,000 per couple at an American Cancer Society event. Upon arrival, Brown was a bit taken aback to find himself and other young couples seated at the kids' table while Lane dined at another table with a prominent Silicon Valley CEO. Lane hadn't realized that Brown and others had paid for the pleasure of being at his house. Once he did, Lane turned red, apologized, ran to the wine cellar, and "came back with his arms full of 1920s and 1961 Bordeaux, which was amazing," Brown recalls.
This is more or less the version of Ray Lane that Hewlett-Packard hired as its chairman two years ago. It's the portrait of Lane as the technology industry consigliere, who made a fortune running Oracle and then turned into a trusted adviser and confidant while working as a venture capitalist at Kleiner Perkins. People wanted to know Lane and pick his brain. And, if he liked your story, he'd introduce you to the right people and help you build a business.
At HP, Lane vowed to watch over a transformation of the company as it shifted its focus from hardware to a more diverse range of products, bulking up in particular its software assets. Having come from the business software world, Lane was supposed to have an eye for promising companies. His track record at HP, though, ended up being spottier than a leopard mixed with a dalmatian. HP acquired a couple of software companies that Kleiner had invested in, which raised ethics issues. It then did what might be the worst software deal of all time by acquiring Autonomy for $11 billion.
HP has a lot more software pieces now than it did two years ago, but it's unclear how well they'll all fit together, and there's no question the company did serious damage to its balance sheet to get to this uncertain position. If this counts as Lane working his magic, then he seems to specialize in the art of voodoo.
While reporting my cover story earlier this year on HP, I found a mixed opinion on Lane. Many HP insiders portrayed him as a meddlesome chairman who got involved in everything from setting sales targets for Palm tablets to negotiating terms in the software acquisitions. The consensus was that Lane hadn't wowed anyone with his decision-making and that it would be unlikely he'd survive the Autonomy deal, which has resulted in lawsuits, fraud accusations, and a huge writedown. Still, those outside HP continued to hold Lane up as a respected businessman and a person capable of giving HP thoughtful guidance.
Lane has now been cast in the role of fall guy in the ongoing HP saga, and perhaps there's some old-school honor in that. He arrived at HP alongside then-newly minted CEO Léo Apotheker, and then helped usher Apotheker out the door. As such, Lane remains the highest-profile reminder of HP's turmoil. Having him step down and a couple other board members depart is yet another attempt by an HP CEO—Meg Whitman this time—to hit the reset button and pin some baggage on other directors.
If history teaches us anything about HP, though, it's that this move will not work. Carly Fiorina, Mark Hurd, and Apotheker tried similar measures, only for the board to be as calamitous as the last.
For Lane, the timing of his fall at HP could not be worse. His reputation as the wise elder statesman of Silicon Valley has taken a major hit. And the bad news appears set to keep coming. Fisker Automotive, where Lane also serves on the board, is girding for bankruptcy. At Lane's urging, Kleiner has sunk tens of millions into Fisker.
So pity Lane for a minute. But then remember he's got that stash of Bordeaux on the ready to wash away plenty of worries.
Before it's here, it's on the Bloomberg Terminal.
LEARN MORE