Innovator: Stephen Lake's Muscle-Reading Remote Control
A Muscle-Reading Remote Control
By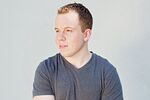 Over microbrews last April at a pub near Ontario's University of Waterloo, engineering student Stephen Lake, 23, and two friends discussed using wearable devices to improve motion-sensitive computer interfaces. Nintendo's wireless Wii remote offers ways to play using hand gestures, but like similar gadgets requires stationary sensors and loses accuracy beyond a certain range. For more freedom of movement, Lake wondered, why not track users' electrical impulses, wherever they're standing?
His 15-employee startup, Thalmic Labs, has since developed a plastic armband called Myo (Greek for "muscle") that allows wearers to control electronic devices with gestures without holding a gadget. The band detects electrical impulses traveling from the brain to hand and arm muscles. Software translates these signals in a way that a PC, tablet, or remote-controlled helicopter can interpret. (Thalmic is awaiting patent approvals.) "We already use our hands for everything," Lake says, after demonstrating how Myo can replace a keyboard and mouse in the classic PC shooter game Counter-Strike. Lewis Ward, a video game analyst for market researcher IDC, says upgrading player interfaces is "an important direction of innovation for gaming as a whole."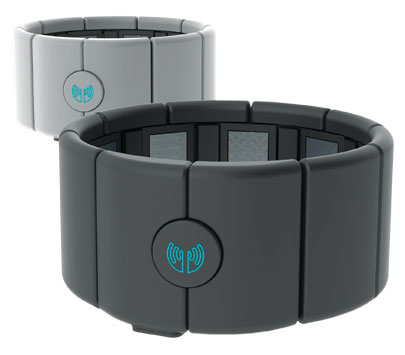 Lake's ingenuity and entrepreneurship emerged early. At 13 he bought LED lights on EBay and attached them to his radio-controlled truck. After friends asked him to do the same for their toy cars, he launched a Web business, and began making the LED light modules himself. By 15 he had a plasma cutter, air compressor, and other tools and was building a dune buggy in his parents' garage. "My mom still bugs me," he says. " 'When are you going to take it away?' "
At the University of Waterloo, Lake studied the design of computer-controlled electromechanical systems. When not competing or coaching at the world championships for dragon boating, a traditional Chinese variant of crew, he worked on other projects, including designs for a prototype wireless remote control for surgical robots and a device to warn the blind of obstacles. He also studied electromyography, the recording of muscles' electrical activity, which laid the groundwork for Myo. The armband project quickly consumed his free time, he says: "We are usually working 20 hours a day."
While Thalmic hasn't yet released apps for Myo, it has presold more than 25,000 of the armbands on its website at $149 a pop and raised over $1 million from angel investors and Canadian government and university grants. "They're bringing science fiction to life," says investor Daniel Debow, adding that the armband "could be as big as Google Glass." Lake says other device makers will have access to a Myo software development kit this summer. Roger Kay, founder of market researcher Endpoint Technologies Associates, says Lake's company could use support from third-party app developers, but given the help, "It could add up to a half-billion-dollar market."
Before it's here, it's on the Bloomberg Terminal.
LEARN MORE