Crowdfunding's on Hold. So Is Crowdfunding Fraud
By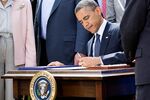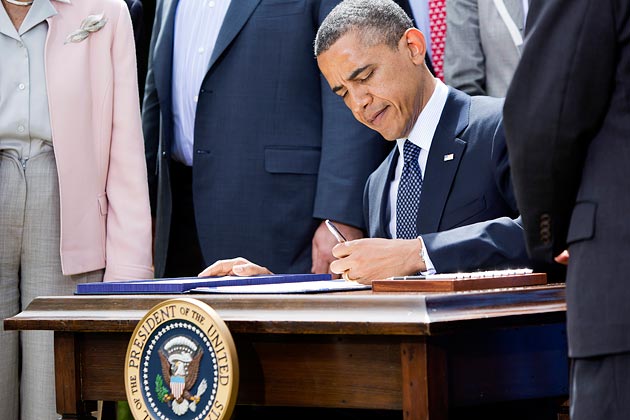 When President Obama signed the Jumpstart Our Business Startups Act in April 2012, supporters expected the change to unlock new capital for small businesses through crowdfunding. Regulators and consumer watchdogs predicted a bonanza for fraudsters. A year on, neither one's materialized.
As envisioned by the law, crowdfunding means selling small ownership stakes of private companies to ordinary investors online (as opposed to the version popularized by Indiegogo and Kickstarter in which individuals donate their money). The Securities and Exchange Commission hasn't proposed rules for how it will work. They were due at the end of last year, but the agency has been busy writing financial reform rules and is in between leaders while Mary Jo White awaits Senate confirmation.
"We hear that the rules have been written by the staff and are just sitting in the in-box of the commissioners," says Sara Hanks, a former SEC attorney who is now chief executive of CrowdCheck, which plans to provide due diligence on companies raising money through crowdfunding. SEC spokesman Kevin Callahan declined to comment for this story.
A handful of companies that bill themselves as crowdfunding startups are already operating under exemptions in securities laws that predate the JOBS Act. In general, this is only legit if they restrict their offerings to an exclusive crowd: accredited investors, or people with enough money that the government assumes they're sophisticated enough to grasp the risks. With rules to open such offerings to the broader investing public on ice, a whole industry of would-be crowdfunding sites that sprouted in anticipation is preparing. "Everybody's trying to give the impression that they're ready to go," Hanks says. "Not everyone's actually ready to go, but they're trying to give the idea."
The fears that scammers would masquerade as legitimate crowdfunding sites haven't been justified so far. Regulators can point to just one case of a business illegally selling securities under the guise of crowdfunding: The Massachusetts Secretary of State filed a civil case against a company last year charging that it raised $153,000 from small investors in violation of securities laws. The activity predated the JOBS Act.
Before the rules are in place, policing crowdfunding is a challenge for state watchdogs. There were more than 8,000 registered Web domains with "crowdfunding" in their names late last year, according to an analysis by the North American Securities Administrators Association, which represents state securities regulators. Most of them were registered after the JOBS Act was signed. A lot of the websites were empty or placeholders, but about 2,000 had content.
Arkansas Securities Commissioner Heath Abshure looked into one that appeared to be promoting crowdfunding investments before they're allowed. The company's lawyer told him they were matching companies with accredited investors, which is legal under the existing law. That wasn't clear from the website, however. "At first glance looking at this website, it looks like they're violating every law that was contained in the JOBS Act," Abshure says.
Even putting aside the risks of fraud or companies not playing by the rules, Abshure says investors need to understand that crowdfunding means making speculative, illiquid investments in small companies with a high failure rate. "My job is to make sure that [securities] issuers give investors a sufficient amount of information, the material information needed to make an informed investment decision and that they don't lie," he says. "If they've satisfied those, the investors are on their own."
Before it's here, it's on the Bloomberg Terminal.
LEARN MORE