How to Keep the Toys of Boys Clean
by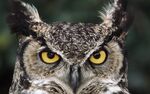 Jonathan Dunn has a foul fowl problem. 
When the 30-year-old director at a hedge fund in Greenwich, Conn. parks in the outside lot at work, his car gets covered in bird droppings. 
He's dealt with the issue since he was 16, parking at his high school lot. Back then he routinely rinsed off his beige Nissan Maxima SE when he got home from school. 
Adulthood calls for more complicated maneuvers. Hoping he could make birds think twice about besmirching the finish on his black BMW 535i sedan, Dunn scaled a 12-foot retaining wall -- not easy in Top-Siders --  to put up a fake owl weighted with rocks. A similar plastic owl, which he said you can buy on Amazon for about $20, does a good job of keeping seagulls from foraging on his "ultimate toy," a 26-foot Hydra-Sports Center Console boat. 
Unfortunately, it proved an ineffective protector of his Bimmer. Now Dunn simply tries to get to work early so he can snag a spot in the inside lot. "It's better for me to have the cup of coffee at work than at home," he said after touring the New York International Auto Show .
As for the owl: "I kept it up there for about a month," Dunn told Loot. "Now it's sitting on a counter top at one of the trading desks."
Amanda Gordon (@amandagordon) writes and photographs the "Scene Last Night " column for Bloomberg Muse , the arts and leisure section of Bloomberg News.

Before it's here, it's on the Bloomberg Terminal.
LEARN MORE