Mary Schapiro: Out of the SEC and Into the Shadows
By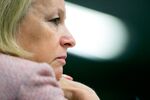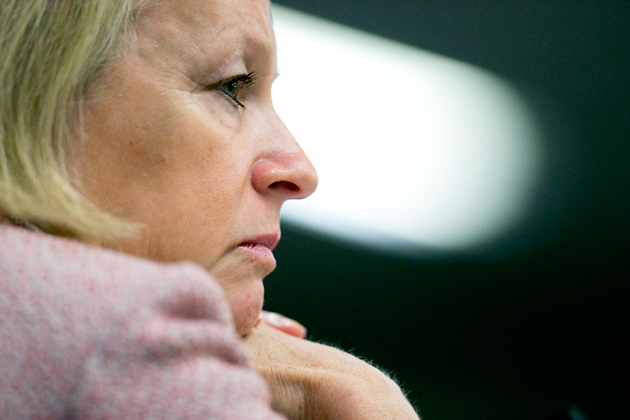 After 25 years as a regulator, Mary Schapiro, most recently chairman of the U.S. Securities and Exchange Commission, is switching sides. Well, sort of.
The 57-year-old lawyer, a veteran of the SEC, the Financial Industry Regulatory Authority (FINRA), and the Commodity Futures Trading Commission, will serve as a managing director and chairman of the governance and markets practice at Promontory Financial Group, a business that's known as a so-called shadow regulator.
Shady though the name sounds, a shadow regulator is actually more like a consulting agency—a private company that helps financial firms understand and implement new rules and regulations. The shadow regulator exists to help companies avoid problems, or at least to spot them before government examiners do. Promontory founder Eugene Ludwig recently told the American Banker that he thinks of his shop as a "bank doctor" that "specializes in emergency medicine but prefers providing long-term care."
Promontory has a deep bench of regulatory refugees, including Patrick Parkinson, former top banking regulator at the Fed, and Howard Davines, founding chairman of the U.K. Financial Services Authority. (The Wall Street Journal has a list.)
The company also seems to have found a lucrative niche. Congress has never been accused of being precise, and a lot of regulations seem to be written more in grey ink than black. What constitutes fair executive pay? Where should an institution draw the line between market-making and proprietary trading? These are the types of questions Promontory is hired to answer. "We do the opposite of influencing government," Ludwig told the paper. "We try to influence the private sector in terms of what the government wants it to do."
This is not to say that engaging a shadow regulator will sidestep every issue. Promontory signed off on risk management at MF Global in the months leading up to that firm's collapse. And it drew criticism from lawmakers after it made a bundle on an aborted plan to help banks settle allegations of faulty foreclosures.
Still, given the revolving door between government and the private sector, working for a shadow regulator is a reasonably noble choice; Schapiro's new task is to help companies implement the rules she made. She'll also no doubt be making quite a bit more money, though it's doubtful she can top the almost $9 million she hauled in when she left FINRA for the SEC in 2008. Nice work if you can get it.
Before it's here, it's on the Bloomberg Terminal.
LEARN MORE