Why It's Hard to Modify or Refinance Student Loans
By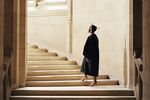 The numbers are scary. College students, dropouts, and graduates owe more than $1 trillion in loans, and the default rates are skyrocketing. For hard-pressed homeowners, there are a number of ways to modify or refinance mortgages to help reduce payments. Not so for student borrowers. Here's the lay of the land:
Borrowers who are current on federal loans
Thanks to the Federal Reserve, interest rates are still near record lows, but student borrowers would never know it. Federal loans are locked in at 6.8 percent or higher for most students, with the exception of those who demonstrate financial need. Students can consolidate their federal loans, but the new rate becomes the "weighted average of the interest rates on the loans being consolidated," not the prevailing market rate, according to a Department of Education explainer. Only Congress can change this.
Borrowers who are current on private loans
For borrowers with private student loans, there are few options. Only about a half-dozen lenders offer consolidation loans. Borrowers need sterling credit or a co-signer to qualify for the lowest rates. Some borrowers ask parents to take a home equity loan to pay off their student loans and then repay their parents, but as Rohit Chopra, the Consumer Financial Protection Bureau's student loan ombudsman, says, "That doesn't appear to be a real scalable solution."
Borrowers who are struggling with federal loans
Borrowers with federal loans have several Congress-mandated options—seven to be exact—for working out payment plans, including income-based repayment and a "pay as you earn" plan. More people could take advantage of these benefits, but these options are generally considered to be a key benefit of federal loans.
Borrowers who are struggling with private loans
Private student loans have less flexibility, which can limit their appeal even as rates become more competitive. Some lenders offer forbearance—a temporary break from payments—or more gradual repayment plans. P.K. Parekh, vice president of Discover Student Loans, the third-largest private lender, says lenders want to be able to do more to help borrowers. In some cases, he says, regulators limit what banks can do because official accounting guidance recommends lenders charge off modified loans. That applies to all types of unsecured loans, not just student loans, so banks are cautious. "You never want to run afoul of your regulator," he says.
On March 1, six senators called on private lenders and bank regulators to work together to create more options for borrowers. The CFPB also has an open call for suggestions on how to make payments more affordable and create a refinancing market. The request for suggestions is open through April 8. We'll keep you posted on what kinds of ideas people propose.
Before it's here, it's on the Bloomberg Terminal.
LEARN MORE