Israel Ramps Up Its Cyberdefense Training
A government bureau recruits teen computer whizzes to fend off thousands of attacks
By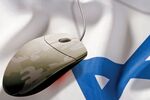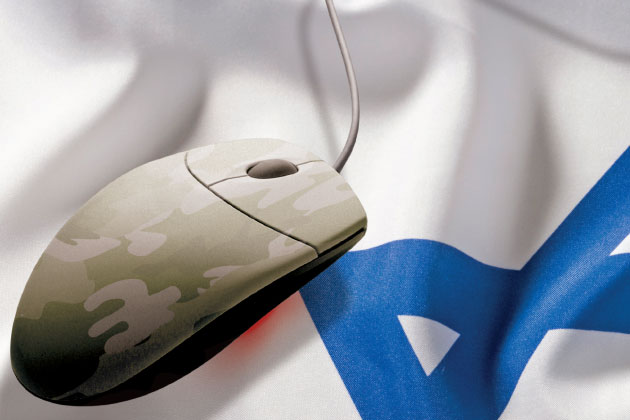 Twice a week about 200 Israeli high school students in seven separate locations meet after school for six hours of extra classes. The students ace two exams to qualify for the extra tutelage, which is taught by veterans of the Israel Defense Forces and overseen by an officer on active duty. The students call themselves the magshimistim—the high achievers—and they are the vanguard of what the government hopes will be thousands of high school students trained to become the best cyberwarriors in the world.
Israel already wages cyberwar without end. Its government networks are among the most highly attacked anywhere, with daily assaults numbering in the tens of thousands, the Soufan Group, a New York-based security adviser, said in a Jan. 14 report. In November civilian computer technicians deflected millions of attempted attacks on Israeli government websites as the country's air force struck the Hamas-controlled Gaza Strip and rockets hit Israel's towns and cities.
The threat to Israel is likely to grow. Iran has allocated about $1 billion to develop and acquire cybertechnology, as well as recruit and train experts, according to the Tel Aviv-based Institute for National Security Studies. Iran's Cyber Defense Command includes military personnel and representatives of government ministries. "[Iran is] conducting a brazen campaign of cyberattacks against everyone—against Israel, against the United States. This is the unseen attack, but it's felt and it will be felt more and more," Israeli Prime Minister Benjamin Netanyahu said on Feb. 18. Iran accuses Israel and the U.S. of trying to sabotage its nuclear program through a virus called Stuxnet.
Many of the magshimistim will eventually join the Israel Defense Forces' cyberdefense units. The program teaches the students to perform such tasks as containing a wild computer virus in what's called a "cyber-sandbox" so they can learn how to tame it. For their final project, the teenagers must set up a virtual orchestra by connecting terminals to a central computer that acts as the conductor, assigning instruments and melodies to different terminals.
Recruiting the best and the brightest is a major task for the National Cyber Bureau. "It's much easier to train people under 25," says Lieutenant Colonel Sagi, the officer who oversees the high school program (regulations bar him from giving his full name). Set up a little more than a year ago, the bureau is responsible for coordinating the country's cyberdefenses by investing in human capital, securing national infrastructure such as communications networks, and fostering a cybertechnology industry that can strengthen the economy. Since its founding, the bureau has publicly allotted more than 140 million shekels ($38 million) for a research program run by the Defense Ministry, company startups, the high school initiative, and doctoral programs at universities. Its total budget is probably larger.
"The bureau's role is to make sure Israel is more secure," says Rami Efrati, the head of the civilian division of the bureau, who works closely with the IDF. Efrati reports to Eviatar Matania, the bureau's chief; he rarely speaks in public, and the other bureau members, about a dozen in total, remain anonymous.
The graduates of the high school program don't automatically get into the army's cyber units. They must pass rigorous tests the army administers to applicants for its own training courses. At a base in central Israel, some 20 soldiers who signed on to serve an extra year and a half spend their days in front of computer screens training for the digital battlefield. The work consumes 14 hours a day for four months.
"The courses are built for people with no prior knowledge at all," says commander Lieut. Col. O., who sports a blonde ponytail and is soft-spoken. She's in charge of the computer school, which includes cyber-training, for the C4I Directorate, which stands for command, control, communications, computers, and intelligence. "They could be actors or journalists. Everything is from scratch because in the military there are things only relevant to us," she says. "Coming with experience in programming will only give you a small edge over the rest." Out of 2,500 soldiers who wanted to join the unit, only 2 percent were chosen.
First Lieutenant O. is chief instructor in cyberdefense at this base. He was a drummer in high school, playing in a jazz group. He liked computers but "wasn't a freak. I wasn't really interested beyond Facebook." Exercises are sometimes held on a closed military network between units—they take turns attacking and defending. Lieut. Col. O., flanked by two information-security specialists, declined to elaborate on specific lessons. She would say that "the soldiers need to know the abilities of a potential assailant, learn to be one level above them."
Some of these soldiers hope to land jobs in Israel's high-tech industry after their discharge. That shouldn't be hard. Not only are they sought after but there will be more companies to choose from as the National Cyber Bureau heavily promotes startups through grants and other financial assistance. Israeli companies such as Check Point Software Technologies are already world-class players in corporate cybersecurity. An Israeli venture capital fund just established an incubator to support companies developing defenses against threats to networks.
Netanyahu has said his goal, and that of the National Cyber Bureau, is to create a digital Iron Dome similar to the antimissile system that has successfully intercepted rockets fired at Israel from Gaza in recent months. Says Efrati: "We are looking to create a cyberdome that will eliminate as many of the attacks as we can." Some of the attacks will pierce Israel's cyberdefenses, as Efrati himself admits. But the Israelis will keep improving their techniques. They act as if their lives depend on it.