Intel Takes On Chip-Production King Taiwan Semiconductor
Setting the stage to win some of Apple's business
by , , and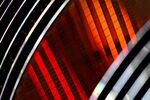 Like most Silicon Valley chip-design specialists, Altera has long adhered to a trusted formula: Design semiconductors at home; produce them in Asia. For the San Jose (Calif.)-based company, which sells phone-equipment processors, that's meant outsourcing production to Taiwan Semiconductor Manufacturing Co., whose cutting-edge chipmaking plants save customers the $4 billion or more it'd cost to build their own. TSMC is the leader in the $39.3 billion contract manufacturing industry for chips—the so-called foundry business—taking roughly $7 per smartphone sold.
In late February, though, Altera announced that it's taking its advanced chip orders to Intel, which has traditionally focused on making its own microprocessors rather than producing those of other firms. With PC sales in the doldrums, the world's biggest chipmaker needs to find new uses for its excess production capacity. Winning business from Altera "is a huge confidence boost for our team," says Sunit Rikhi, Intel's vice president in charge of its foundry business.
Intel has also signed up as clients smaller designers such as Tabula and Achronix Semiconductor. And it will produce chips for Cisco Systems, say two people with knowledge of the matter who aren't authorized to discuss it publicly. Those wins are just warm-ups as Intel battles TSMC and other foundries for a much bigger prize: Apple. The iPhone maker spent $3.9 billion last year on custom chips from Samsung Electronics, according to data from IC Insights, and wants to diversify its chip sources to avoid enriching its archrival, says Steven Pelayo, an analyst with HSBC in Hong Kong.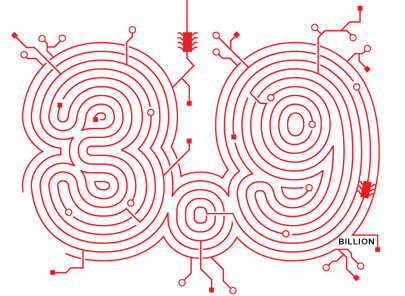 TSMC has the early edge because it's the leader in producing chips with the advanced technology Apple needs, especially for mobile devices, Pelayo says. He estimates that TSMC will scoop up roughly one-third of Apple's chip orders by yearend and 50 percent the year after. Intel will have a better shot at the next generation of chips, which will be about half the size. As for Samsung, the No. 3 foundry and world's largest producer of smartphones is already trying to expand its customer list in case of a drop in orders from Apple. Its phone business, which makes it one of the biggest purchasers of components, gives it leverage in securing foundry orders from chipmakers, Pelayo says. "It's a little bit of I scratch your back, you scratch mine."
With the competition among the chipmakers heating up, it's unclear how many other new customers Intel can grab. Many larger semiconductor designers that don't compete with TSMC do compete with Intel for design contracts, and that limits the field for the Santa Clara (Calif.)-based chipmaker. "I wouldn't expect Nvidia or Qualcomm or Broadcom to be looking for an opportunity to get in bed with Intel," says Steve Myers, an analyst in Tokyo with Ji Asia. "A large part of the TSMC customer base isn't necessarily going to be interested in Intel."
Potential Intel customers will also need reassurances about the U.S. chipmaker's long-term commitment to the foundry business. TSMC has a long track record of serving outsourcing customers. Intel doesn't. When it comes to moving beyond its core microprocessor business, Intel has "tried several times and it's safe to say has not been as successful," says Anand Srinivasan, a Bloomberg Industries analyst. The company has spent billions of dollars over more than a decade trying to get its processors into mobile phones. It ended 2012 with less than 1 percent of that market, which is dominated by Qualcomm.
Intel's Rikhi admits there's still a ways to go to win over most foundry customers. The Altera contract "is only a signature on a piece of paper," he says. "We need to convert that into leadership silicon."
Before it's here, it's on the Bloomberg Terminal.
LEARN MORE