Do Grades Matter to MBA Employers? Yes and No
Francesca Di Meglio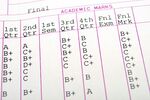 For the two years they are in business school, MBAs are students first. But how much effort should they be putting into earning a high GPA?
Based on responses from the employers who hire them, you might think grades should be pretty low on the list of priorities. But the answer is a little more complicated than that.
"Generally we don't look at GPAs," says Erwin Chan, an MBA recruiter at Microsoft in Seattle and a 2007 graduate of Duke University's Fuqua School of Business. "We don't think it's indicative of the talent we're looking for. It's just one data point."
Marketing firms never asked for GPAs, says Chan, reflecting on his own MBA job search. In fact, most business school administrators and recruiters say that consulting firms and investment banks are among the few to ask about grades. But even they say that grades won't make or break an applicant.
"GPA is one component that we're looking at," says Chris Franck, principal and national strategy and operations MBA recruiting leader for Deloitte Consulting. "A student's ability to perform in an academic environment is important to us and our clients." But Franck adds that students from schools with nontraditional grading systems or that have a grade nondisclosure policy, which prohibits them from sharing GPA with recruiters, can still get hired at the firm. "It's not an issue for us," he says. "If we don't have GPA, we can glean from the résumé the kind of involvement the student has on campus."
Like most recruiters, Franck stresses that GPA is part of a bigger picture that he and his team look at when considering the employment of an MBA. They also want to see evidence of intellectual curiosity, leadership, confidence, communication skills, professionalism, and a client-oriented mindset, he says.
Many employers feel as though analyzing a potential hire's GPA is a moot point when the student comes from an elite school. "We choose to partner with top MBA programs that have high standards," says Alissa Danaher, U.S. advisory campus recruiting leader for PricewaterhouseCoopers. "They've already vetted students for us."
So does that mean MBA students should quit studying? Not exactly, say recruiters.
At General Electric, recruiters want to see a minimum GPA threshold of 3.0, says Chris Thomas, global recruiting director of the company's experienced commercial leadership program. In the absence of a GPA, the company will look for other proven achievement—in the form of a student's concentration or activities related to the business for which they're interviewing, Thomas says. He also sometimes looks at undergraduate GPA to distinguish candidates further.
While many employers either don't look at GPA or make it a low priority, you might still have to explain yourself if you earned a poor mark. Students at the University of North Carolina's Kenan-Flagler Business School earn high pass, pass, or low pass in lieu of traditional grades, and sometimes the school has to help them respond to recruiters.
"Coaching comes up if the student has a low grade, especially in a class related to that field," says Amy Wittmayer, director of the MBA Career Management Center at Kenan-Flagler. "We tell them to own up to the grade, be honest, share lessons learned, and avoid excuses like the professor was unfair or the dog ate my homework."
Join the discussion on the Bloomberg Businessweek Business School Forum, visit us on Facebook, and follow @BWbschools on Twitter.
Before it's here, it's on the Bloomberg Terminal.
LEARN MORE