Pay-TV Companies Offer More Service—For a Price
Operators roll out hand-holding for those willing to pay up
by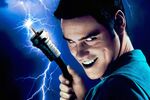 Actor Patrick Stewart cast the spotlight on Time Warner Cable's customer service last September, tweeting that he'd "lost the will to live" following a struggle to set up a new cable account with the company. The former Star Trek star isn't alone in his belief that dealing with the Cable Guy is worse than a Klingon encounter. Two months earlier, No. 4 cable operator Charter Communications had to evacuate its office in Duluth, Minn., after a customer unhappy with his Internet service threatened to blow up or set fire to the building. That customer was apprehended by police; Stewart simply signed up with satellite operator Dish Network.
Now some pay-TV companies have come up with a way for customers to get better service: Pay more for it. Time Warner Cable, the nation's second-largest operator with more than 12 million video subscribers, last month launched an advertising blitz for its $200-a-month concierge service called SignatureHome, which includes "a certified technician" to customize your devices and a "team of specially trained Personal Solutions Advisors" to provide "24/7 help by phone and online chat." Customers also get high-speed Internet at up to 50 megabits per second and two multiroom DVRs. Satellite service DirecTV offers a protection plan for customers that includes "complete system coverage," "24/7 phone support," and "fast and convenient repair service" for an extra $5.99 a month, on top of the $100 most people spend for monthly service.
With airlines and PC makers raking in big bucks charging for services once considered a normal cost of doing business, some pay-TV operators figure they also can squeeze more cash from disaffected customers. There's no shortage of prospects. In the 2012 American Customer Satisfaction Index, which ranked more than 225 companies, the four largest U.S. cable companies—Comcast, Time Warner Cable, Cox Communications, and Charter—were all among the 10 lowest-rated companies. Time Warner Cable's score was no better than it was in 2001, when the ACSI began collecting data. The three other companies actually did worse. "It speaks to deep issues of unreliability in terms of customer service," says David VanAmburg, ACSI's managing director. Customer service concerns drive consumers to switch pay-TV providers more than any other reason, says Frank Louthan, an analyst at Raymond James & Associates.
Competition from satellite-TV operators DirecTV and Dish Network and the expansion of rival Internet-based services such as Verizon Communications' FiOS and AT&T's U-verse haven't improved cable service customer satisfaction, and that's surprising, VanAmburg says. The satellite providers, Verizon, and AT&T have consistently scored higher in the ACSI surveys than their cable competitors. "The threat of defection should be spurring improvements on the part of the traditional cable companies, and yet it really hasn't," VanAmburg says.
That may be because customer churn for the typical cable operator is actually only a few percent annually, analysts say. That's not much worse than big cellular phone operators like Sprint Nextel and Verizon Wireless. Among the reasons for the customer stickiness: limited competition for high-speed broadband, the growth engine for cable companies these days, and multiyear service plans with big cancellation fees that keep even the disgruntled from switching.
Jeff Hirsch, Time Warner Cable's executive vice president and chief marketing and sales officer for residential services, says technology is providing better ways to connect with customers. The company is experimenting with video chats, including an e-mailed video to new customers that explains their first bill. Time Warner Cable is developing ways for customers to reset their set-top boxes from their home computers and smartphones—eliminating the lengthy waits often needed for cable staffers to perform such duties. And gone are the days of the four-hour appointment window. Time Warner Cable has one- or two-hour windows, with 60 percent of customers getting a one-hour appointment window, Hirsch says.
The company is even experimenting with having technicians show up at an exact time. Perhaps not coincidentally, Google's Google Fiber is doing the same thing in Kansas City, where it's challenging Time Warner Cable for Internet and TV dominance. It's the first market where the search giant is trying to reinvent the cable experience, and its actions are being closely watched.
Such "perks" should be standard service throughout the industry, VanAmburg points out. "If you're paying more for customer service, there's got to be something tangibly premium about what you're getting," says VanAmburg. "It sounds like what they're doing is simply guaranteeing something you kind of expect anyway."
Before it's here, it's on the Bloomberg Terminal.
LEARN MORE