'Out' Is In: Gay Workers Find Workplaces More Welcoming
By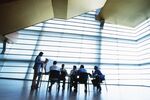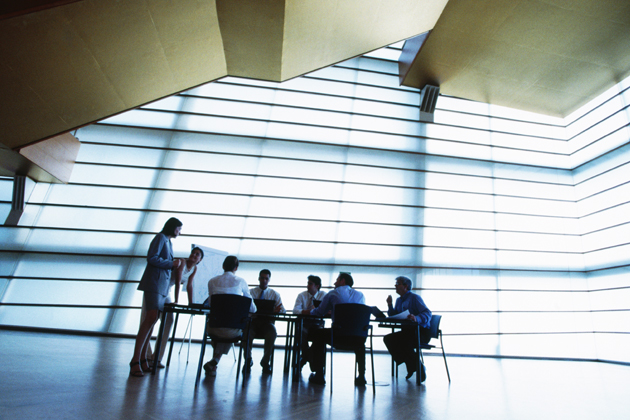 Coming out as gay in the entertainment world has become a near-surefire way to revamp a sagging career. Now a study finds that lesbian, gay, bisexual, and transgender (LGBT) workers are benefiting from an increasingly accepting work environment. As corporate policies and peer attitudes have changed, 59 percent of gay workers reported having come out at work, a 7 percentage point increase from the previous year.
The study, The Power of Out 2.0, released by the Center for Talent Innovation, surveyed 983 LGBT employees in the U.S., following up a survey conducted in 2011. Study co-author Sylvia Ann Hewlett, the founding president and chief executive officer of CTI, said the findings show that companies employing LGBT workers can benefit as much from an accepting office environment as the employees do. "After our 2011 work, we felt there was still much to explore with respect to how employers can make full use of their LGBT talent: Specifically, the opportunity companies have to drive business and the bottom line by leveraging the leadership potential and connections of their LGBT employees and allies," Hewlett told the blog for Passport, a gay travel magazine. "Our new study finds that while progress has been made, discrimination remains pervasive. We outline a number of steps employers can take to improve the climate in the workplace and enable their LGBT employees to maximize their potential."
The study finds that LGBT workers represent a highly desirable labor pool (PDF), with 71 percent of those surveyed describing themselves as "ambitious" and 88 percent saying they're "committed to their work." In addition, gay employees are, on average, better educated than their straight counterparts, with 48 percent of respondents holding advanced degrees, compared with 40 percent of heterosexual employees. Recognizing prospective LGBT employees as an underutilized resource, companies have become more hospitable to their needs (with obvious exceptions). Fifty-eight percent of Fortune 500 companies now offer domestic partner benefits, and companies such as Google now cover the additional costs that gay and lesbian employees incur when their partners receive domestic-partner health benefits.
In some ways, corporations have made more impressive strides in relation to LGBT equality and acceptance than have federal and state governments. Ninety-four percent of Fortune 100 companies have non-discrimination policies that include sexual orientation, and 69 percent prevent discrimination against transgender employees, as well. Meanwhile, it is currently legal in 29 states to fire someone for being gay, and it's legal in an additional five states to fire someone for being transgender.
Twenty-four percent of LGBT workers credit straight allies in the workplace with their having decided to come out. The study says that gay colleagues and corporate advocacy groups also represent a useful networking opportunity, giving LGBT professionals access to business opportunities through which they can exercise leadership.
Gay employees still face struggles. Depending on the group, 15 percent to 43 percent of gay and transgender employees admit to having experienced some form of discrimination or harassment in the workplace, according to the Williams Institute on Sexual Orientation Law & Public Policy. And 58 percent of LGBT workers report that coworkers make derogatory comments "at least once in a while." The so-called double jeopardy of gender and anti-gay discrimination entails further risk for female employees—according to the CTI study, 74 percent of lesbians say they encounter bias based on sexual orientation, compared to 51 percent of gay men.
As major companies continue to outpace lawmakers, however, equality in the workplace is likely to become the new normal.