Harvard Flunks Investing, Taps Accel's Jim Breyer
Jim Breyer may help the university's endowment stop losing money.
by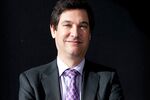 When the Ivy League's fiscal year ended in June, Harvard University finished in an unfamiliar spot: last. The school's endowment was the only one in the hallowed group to lose money on its investments, with a return of negative 0.05 percent—below the average gain of 2.3 percent and well behind Dartmouth's leading return of 5.8 percent. Harvard's fund is still the Ivy League's biggest by far, at $30.7 billion, but in Cambridge, ranking eighth in anything simply will not do.
And so on Feb. 4, the university announced that prominent venture capitalist Jim Breyer of Accel Partners had joined Harvard's board.
In Breyer, Harvard is getting one of Silicon Valley's most successful venture capitalists, best known for an early bet on Facebook that helped make him a billionaire. In Harvard, Breyer gets to add perhaps the most prestigious name in board memberships to his ever-growing list of affiliations.
Breyer, a graduate of Harvard Business School, collects directorships like baseball cards. At this point, it might be faster to list the places where he's not a director, but here's a start: Breyer is on the boards of Facebook, Wal-Mart Stores, Dell, News Corp., Etsy, Booyah and Ubermedia. Accel's website adds that Breyer "serves on the board of Stanford Technology Ventures Program, Epicenter, the National Center for Engineering Pathways to Innovation, Technet and is a trustee of the San Francisco Museum of Modern Art (SFMOMA), and of The Menlo School."
Plus, Accel says, Breyer is chairman of the Stanford Engineering Venture Fund and an honorary professor at Hunan University's Yuelu Academy in China. Previous memberships, chairmanships, and other roles came at the National Venture Capital Association and the Western Association of Venture Capitalists; Harvard's Global Advisory Council and Harvard Business School; Brightcove; Marvel Entertainment; RealNetworks; Lightspan; Mpath Interactive; Actuate; Thestreet.co.uk; Legendary Entertainment; Model N; and more.
At some point Breyer even finds the time to work at Accel.
In May 2012, New York Times columnist Gretchen Morgenson faulted Breyer for board promiscuity, noting that four of his five directorships at public companies were tainted by scandal or mismanagement. That included News Corp., which had already become engulfed in a phone hacking scandal before Breyer joined the board; Wal-Mart, accused of bribery in Mexico; and Dell, the struggling computer maker that agreed to take the humbling step of going private. Morgenson also criticized Breyer for favoring companies with dual-class stock structures, which tend to have weak board oversight because voting power is concentrated in the hands of a few shareholders. Breyer did not respond to an e-mailed request for comment.
Joining the Harvard Corporation, as the board is known, must be extra sweet for Breyer. In 2004, Forbes reported, the university dropped its investment in Accel Partners. This came just as the firm's performance was about take off, thanks largely to its stake in Facebook—which was started in a Harvard dorm room.
Harvard's endowment is run by the Harvard Management Company, led by Jane L. Mendillo. Kevin Galvin, a university spokesman, emphasized in an emailed statement that Breyer had joined the school's top board, and not that of the investment company. "The University Board is not involved in setting the investment policy for the University," he wrote. "Mr. Breyer's close involvement with leading technology and media companies will no doubt make him an invaluable counselor for the University on a range of issues."
While Harvard trailed the rest of the Ivy League last year, its investment performance was in line with colleges nationwide. Endowments declined 0.3 percent on average, according to the National Association of College & University Officers. The whole point of Harvard, though, is that it is not average. The university's operations and ability to compete for academic talent depend on strong financial performance.
As Harvard students know, when your grades start to fall behind the curve, it's smart to bring on a tutor. Breyer's expertise can't hurt—if he can truly find the time to lend it.
Before it's here, it's on the Bloomberg Terminal.
LEARN MORE