pursuits
Yves Béhar: The Designer as Entrepreneur
Béhar helps startups—and legacy brands—grow
By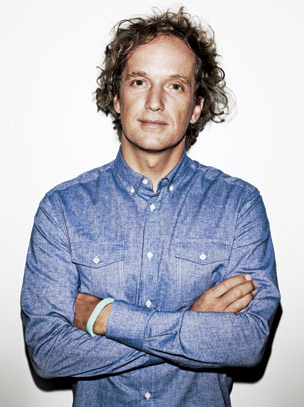 In the middle of a former factory he's bought and is renovating for Fuseproject, his 60-person design firm, Yves Béhar has commissioned a plywood mountain. Roughly pyramidal, it has bleachers on one side (for presentations, impromptu meetings, naps) and is sheer on two others; the fourth slope merges with a side wall. It rises through a forest of unvarnished wooden trusses to an elevation of about 23 feet and culminates in a skylight, which will eventually function as an escape hatch, allowing a person to stand at the summit, feet inside, head and body out, looking over San Francisco's China Basin as if on a surfaced submarine. "You can have a little respite," Béhar says, gesturing up. "Physically and metaphorically, you'll be above the activity of the office—above it all."
The mountain sits within an open workspace of about 22,000 square feet. Toward the front is a naturally lit loft divided in two, with one area dedicated to Jawbone, the wearable computing company in which Béhar has been a partner since 2002, and one to Herman Miller, the office-furniture manufacturer for whom Béhar has designed two lamps and a pair of desk chairs. For Herman Miller, he's now developing a post-cubicle office concept; Fuseproject staffers will be guinea pigs for it this spring. At the rear of the building are two fabrication shops, one for sewing and lighter projects, the other for heavier detail, such as sawing, milling, and welding. At the foot of Mount Plywood, Béhar has reserved space to incubate two startup companies.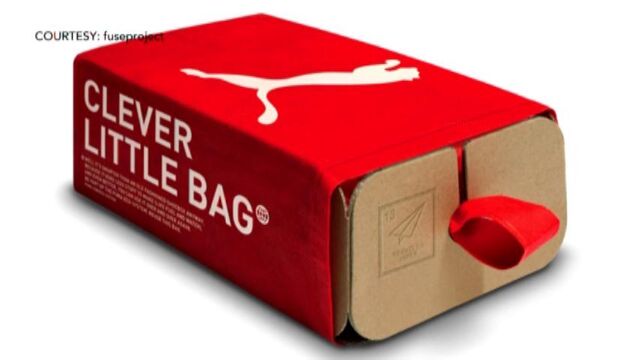 Born in Switzerland and educated at the Arts Center College of Design, in Pasadena, Calif., Béhar, 45, has worked on a wide range of projects. These include the recent rebranding of Nivea, the global skin care and shampoo giant owned by German conglomerate Beiersdorf; the Sodastream Source, a new model of the home seltzer maker; and the $100 XO "One Child Per Laptop" computer, with Massachusetts Institute of Technology Media Lab founder Nicholas Negroponte, which first won him broad acclaim in 2008. In 13 years since Béhar has founded Fuseproject, he's emerged as something more than the sum of his projects, too. Along with Apple's Jony Ive, he has become the face of the idea that designers can be entrepreneurs as surely as Silicon Valley engineers can—and, moreover, are essential to business growth.
This interview has been condensed and edited from two conversations.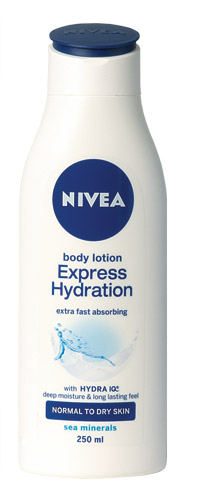 Nivea is a multibillion-dollar brand from Hamburg, and there's no shortage of designers in Germany and Europe. At the risk of sounding impertinent, why did they tap you for their redesign?
Even for traditional European companies there's something interesting happening here in the [San Francisco] Bay Area. Here, design is about attainability. It's about the experience in your back pocket. And I think my background—being European, but at the same time being a part of this culture now—Nivea wanted that perspective. They also were looking for a different way of thinking about both the brand and the physicality of the products, as well as sustainability. And we love to combine these three. We've worked with them now for three years to recreate the logo in some ways and redo about 1,600 SKUs. The products are on shelves in Europe and will be coming to the U.S. this spring.
Did you have to persuade them to come along, or did they quickly approve of what you proposed?
With these larger clients, they initially are convinced that they want to make a big change—and then later you have to convince them to make the change they want to make. Nivea is 100 years old. When they began they were extremely progressive. You can see this in their Bauhaus typography and early advertising—a man skiing naked!—in the 1920s. And then they became much more complex, driven by marketing, which happened to a lot of companies in the '70s and '80s. They became incredibly global, so they're in something like 180 countries. That's why people get upset, because each country can't do their own special squiggly version of the logo, in Brazil, say.
We took their biggest asset, which is the [skin cream] tin, and we didn't change that. We extended that across the full line. Doing this removed some level of independence for the country directors, but it served the corporate goals better and allowed them to really clean things up. This happens with many global firms. Eventually you need a sort of reset.
Halfway through the project, Beiersdorf changed chief executives. Did you worry the effort would be scrapped?
Things did stop for four months or so, and we thought we'd have to repitch Stefan Heidenreich [who replaced Thomas Quaas]. Some people did get anxious. We were in the middle of execution, 14 or 15 months in, so it was something of a near-danger moment. But they had made a commitment internally by creating a design management team, led by Jenny Fleischer. She and her team really kept it going inside the company, kept it in front of the board. In the end we did not have to go back before the board, because she did it for us.
When Fleischer visited Bloomberg Businessweek back in October, she said some inside Nivea gave your redesign only a 10 percent to 20 percent chance of success.
When you pitch a board, you never know if there will be an outlier. And, yes, there were some bets that we weren't going to succeed. That's where Jenny's group was helpful. And they had me pitch the entire sales force and company leadership even before we finished the design, in order to communicate that the company was committed to putting design back at the center of its business.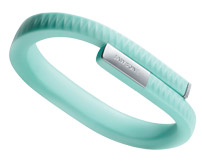 Jawbone began in 1999 with a very sophisticated noise-cancellation technology. Since 2002 you've been a partner and helped develop headsets, Bluetooth speakers, and the Jawbone Up bracelet, which you wear. What does it do?
The Up is a quantified self bracelet. It tracks your physical activity, your everyday activity, your sleeping habits. And then you can also track your calorie intake and food intake through the application that runs with the band.
So do you know how many hours of sleep you got last night?
I got eight, which is very good. I just came back from the Consumer Electronics Show, where my weekly average was four and a half.
Does everyone at Fuseproject have to wear one?
A lot of people do. They don't have to. But we actually use our own teams for a lot of testing. It's helpful for projects that have to remain secret for a long time. You really need to rely on people you know well—and who have written nondisclosure agreements with you—to wear these things and give you feedback before it launches. And so, on the relaunch of the app, we've had hundreds of people wear it for months at a time. Millions of hours of testing, essentially, before the relaunch.
Part of that testing was to improve it after an initial recall, yes?
It's been completely redesigned from the inside out. These are probably the toughest things to design and to manufacture today: all the health devices, all the body sensors and wearable devices. Anything that's wearable is X times more difficult to design than something that isn't because we take them everywhere. We take them from the shower to the surf spots we go to. So the materials were changed, the internal structure—everything was changed. I would say 95 percent of the exterior is the same, 'cause the shape, and the way it looked, is actually something people loved.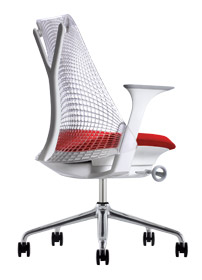 As a partner in Jawbone, you have the decision-making power of a founder. How does that work?
It's very exciting. We're really in the era of the designer as founder, as entrepreneur, as a key partner in new businesses. It's a completely different place from where designers were 15, even 10 years ago; 15 years ago, every meeting I had started with some CEO or somebody on the management team asking me, "What's the [return on investment] on design? You know, why should we hire you? How is it gonna make a difference?" To today, where it's, like, "Well, if you don't have a designer on your team, I don't think we're going to give you money." That's what we hear sometimes from venture capitalists.
It's a radical change. And I think it's one that shows this new sophistication in business. But also for everyone. I mean, every single person now can talk about design intelligently, can speak to the quality of the app, the quality of a movement, the quality of the products. And that's a sea change in America. Our industry is more about design in some ways today than European businesses are.
A good metric for this can be found on Kickstarter. In July you provided a prototype of the Ouya, an Android-based gaming console. The founders wanted to raise $950,000. On Saturday, Jan. 12, Ouya had raised $8.6 million. People must really want their video games.
Most of the time, in our world of design, everything's top secret. Everybody's familiar with Apple and things that get lost in bars. This is one of these projects where, with this new mechanism of crowdfunding, everyone gets to see it and gets to comment; 70,000 people signed up to get this product, and we had 20,000 comments. And the developer's unit is actually shipping on time.
The idea behind this console is not just to tap into the crowd but also to allow people—anyone—to create games. That's why we're opening up the [application programming interface]. The notion is to get away from games only coming from the big gaming manufacturers and being so prepackaged and predictable. We're beyond that. We're in this new era where, really, anyone can make a game.

A skeptic might say that Android games are not the most robust right now. So is the idea to recruit developers?
The entry cost for developing a game for the two or three major console makers is so high. But after seeing the success of the Kickstarter campaign, even the major game developers are coming to Android and want to put their muscle and their knowledge behind it.
The quality, or value, of something has to do with how much permission you give to people so they can take it and go and play with it. That way you can take advantage of their commitment to the craft of making great games and their storytelling. What you want to do, essentially, is give people the opportunity to make it very quickly. Maybe some sort of funky games made in somebody's attic. But also for the big developers to create some new, exciting content.
Access to all that input is obviously very exciting. But I wonder as a designer if the crowdsourcing thing is double-edged. Maybe you don't want everybody designing over your shoulder.
That's definitely a tension. At Fuseproject we're used to really pushing through some things to be very, very different and unique in the market, so it hasn't hampered our ability to create things that stand out, like the Jambox headset. But [the feedback on Ouya] has done something interesting. It's actually allowed us to push things in a new direction. So, for example, we got a lot of feedback when we started showing renderings, people who provided solutions to all these little problems. People who said, "You know what? You're gonna need four buttons—up, down, right, left. And you're going to need colors." Because shapes and colors help certain people who might have a visual impairment, and so you make it possible for more people to play. And then somebody suggested, instead of doing the four buttons fully colored—which I thought would be a blemish on our gray, brownish look—"why don't you put the four letters of the name Ouya on there in four colors?" And I was, like, "That's a great solution." We had over 20,000 comments in the first month. I wasn't able to look at all of them. But some people did. And 20,000 comments before you launch a product can be useful.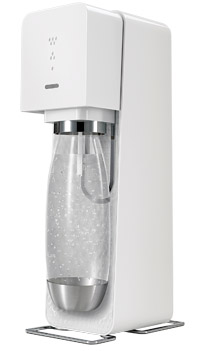 Sustainability as a term gets overused, but it's critical to your practice. Can you share some examples of sustainability in your designs?
Take the [Sodastream] Source. We came up with the idea not to paint it. If we could find a material that worked but that didn't have to be painted, we'd eliminate that from the production and life of the products. Sodastream wasn't sure, but in the end we persuaded them. It cost a bit more, but it creates value—and it's consistent with the product, which eliminates waste plastic bottles. It's something different about the product, but it's also about changing the process, as it was for the Clever Little Bag, the Puma shoebox. Puma ships 80 million pairs of shoes every year, and so even though it's a very humble thing, a shoebox, even that can be rethought, which creates a sea change in the world of fashion and shipping. The [Puma bag] has had quite an impact in the apparel industry. Many are now moving away from thick, printed boxes and changing how they ship T-shirts and packages.
Is there something that you haven't designed yet that you can't wait to design?
Lately I've been experiencing the world of electric cars. And having this kind of computing in those cars demands a complete redesign. So I'm looking for a partner. If anyone wants to go through the extreme challenge of building a new car company, I'm interested. I think the opportunities are tremendous for changing that experience entirely.
Before it's here, it's on the Bloomberg Terminal.
LEARN MORE