Anthony Sperduti on Rebooting J.Crew Retail
The bigger a brand is, the smaller it should act
Anthony Sperduti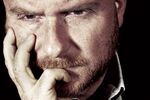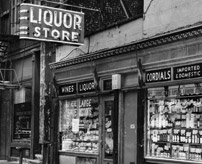 J.Crew thought their men's business was considered irrelevant and wanted to rebrand it. At the time [2007-08] there were a lot of blogs about menswear that gave a lot of smaller brands an outsized footprint and large reach. J.Crew was making great products, they had amazing attention to detail, they just weren't part of the conversation. Mickey Drexler, the CEO, asked what they could do to remedy that: Was it a national campaign or rethinking their catalogue? Our answer was a small space with no overt branding that was outside the retail corridor. We believed the Liquor Store had the perfect makings to recontextualize J.Crew menswear. The rent was half of what a billboard in Tribeca would cost. For us it was a big lesson: There is more than one way to rebrand a company. Offering something experiential and acting smaller reverberates on a much larger scale.
We wanted to make it seductive to men, warm and welcoming, and give the product a new context. Before, men had to walk through the women's department into the basement. We wanted to give men their own world. We hired people who weren't just typical retail salespeople, they were filmmakers, painters, photographers. We created an environment that had its own character and personality.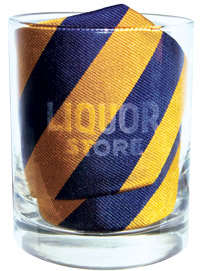 The larger a brand gets, the more it has to make sure it acts personal. This generation wants their brands to be personal, not corporate, with a unique point of view. We worked with J.Crew to curate the menswear line for the Liquor Store. We bought collections of toy soldiers and trumpets, little eccentric things you might see at a bar. It's not just set design. And we wanted to add a little bit of wit.
J.Crew brought in other brands, which is something most fashion retailers don't do. J.Crew was humble enough to do that. Brands have a big emotional space in our culture, whether it's a pair of Levi's, a Timex watch, Alden shoes your father gave you for graduation. We felt they recontextualized the J.Crew product. It started in a small way with the Liquor Store, and J.Crew has taken it to a deep level.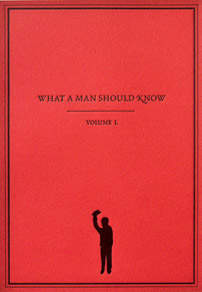 We showcased the work of local artists, photographers, and filmmakers. The artwork helped build a really interesting environment. And it was a great way to ingratiate ourselves into the community: Tribeca residents were up in arms at first because they thought it would be like a mall store.
We thought, if we want to be the authority on men, we should write the book, so we did. What A Man Should Know was 50 semi-humorous, semi-useful things. At first it was only available at the Liquor Store. It gave people a reason to go there.
Before it's here, it's on the Bloomberg Terminal.
LEARN MORE