Iran Denies Role in Bank Hacking, Pans Malware Attacks
Ladane Nasseri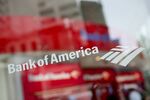 Iran rejected media reports that it is behind a wave of online attacks against U.S. banks, saying it disapproves of offensives against financial bodies.
"Iran respects international law and refrains from targeting other nations' economic or financial institutions," Iran's mission to the United Nations said in a statement issued yesterday, according to a report published on the state-run Press TV news channel's website. Iran condemns the use of malware that targets service-providing institutions and violates states' sovereignty, according to the statement.
In the past four months, online banking sites including those of Bank of America Corp., Citigroup Inc., Wells Fargo & Co., U.S. Bancorp and HSBC Holdings Plc have faced major disruptions, according to a Jan. 8 New York Times report.
James A. Lewis, a former official in the State and Commerce Departments and a computer security expert at the Center for Strategic and International Studies in Washington, was quoted as saying in the report that "there is no doubt within the U.S. government that Iran is behind these attacks."
Before it's here, it's on the Bloomberg Terminal.
LEARN MORE