A Handbook for Small-Cap Corporate Boards
by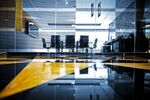 Attention, directors of small-cap companies. Help is on the way.
The corporate governance mishaps of giants such as Hewlett-Packard, Lehman Brothers, Yahoo!, and American International Group get plenty of media attention. Rightly so. The snafus created by inattentive and egotistical directors of monster companies can affect thousands of employees, millions of customers, and, in the case of Wall Street mismanagement, the entire economy.
Much of that insight into the governance of the largest publicly traded companies has only slight relevance to the vast majority of U.S.-listed businesses. That's the central point of a helpful new guide for the small-cap director, The Perfect Corporate Board. As author Adam Epstein notes, more than 70 percent of publicly traded companies have market caps of less than $500 million. Most of these companies don't have large in-house legal departments, ready access to capital markets, or deep experience with corporate finance. They are often overly reliant on outside professionals of dubious motivation and expertise. They need a hand.
Epstein's unusual book fills the need. The author began professional life as a corporate lawyer with a major national firm. He moved on to co-manage a hedge fund that invested in more than 500 small-cap financings. Too often, he observed that the companies accepting money from his hedge fund didn't have a coherent strategy and were vulnerable to being taken advantage of by investment bankers, lawyers, and, well, crafty hedge funds.
Now operating as an independent consultant, Epstein wants to share the tricks of the trade with small-cap directors who may have a terrific technology or service to sell but lack his experience with stock markets and lending. (Disclosure: I have known Epstein since he was a wet-behind-the-ears law firm associate, and I've always admired his uncanny enthusiasm for making capitalism work, not just for corporate giants, but also for the "little guys" who employ an awful lot of Americans.)
The Perfect Corporate Board contains a series of very practical "what-if?" scenarios and easy-to-understand solutions. One example: When going back to the market to raise more money, the small company board should not assume they're fortunate to get the attention of their current bankers. The directors should shop around for a good deal and even consider hiring a third-party professional, with no financial interest in seeing the deal closed, who can provide impartial advice on which banker will do the best job.
The title may overpromise just a tad (the very good corporate board might be a more realistic goal). Still, this 278-page volume is well worth the time of anyone overseeing a less-than-titanic publicly traded company.
Before it's here, it's on the Bloomberg Terminal.
LEARN MORE