Financial Planners: Online vs. Brick-and-Mortar
Our reporter wants to get his finances in order. Will a Park Avenue firm provide better answers than an online outfit?
By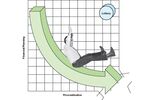 My wife and I had been putting off getting a financial planner for at least a year. This was in keeping with our—OK, my—habit of delaying efforts on things that had a Limited Immediate Payoff and were generally considered Good for One's Future. But after a second child and new jobs for both of us, it seemed time for someone to help us figure out what to do with our money.