Best Books of 2012, According to Business Leaders
Top business leaders and economists on the best books they read in 2012
By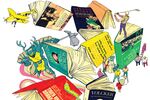 What did some of the most influential minds in finance and economics read this year? For starters: the Song of Ice and Fire series. (And other heady books.)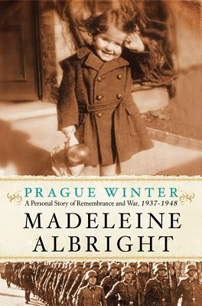 Prague Winter: A Personal Story of Remembrance and War, 1937-1948
By Madeleine Albright
A memoir by the former Secretary of State. "I am in awe of Madeleine as an extremely accomplished woman and a loving mother. This book is a remarkable account of the meaningful occurrences in her life that shaped the amazing woman she was to become." — Kay Krill, president and chief executive officer of Ann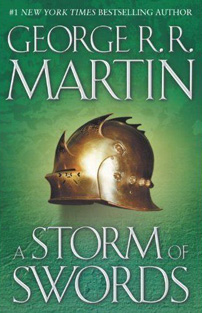 A Song of Ice and Fire
By George R.R. Martin
An epic fantasy series set in a warring kingdom. "My son got me started on these, and now I'm hooked. I'm working my way through the third volume. I must say, Martin has his power politics down. The guy must have worked in Washington at some point in his life." — Sheila Bair, former chairman of the Federal Deposit Insurance Corp.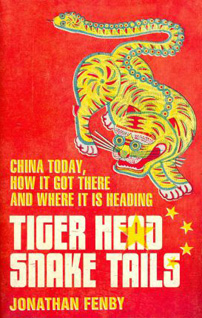 Tiger Head, Snake Tails: China Today, How It Got There and Where It Is Heading
By Jonathan Fenby
A vigorously reported work that sheds light on China's economy and political system. "[It] is an antidote to the shallow narratives about China found in airport shops, which frequently form the basis of policy debates, at least on television chat shows and in business circles." — Satyajit Das, author of Extreme Money: Masters of the Universe and the Cult of Risk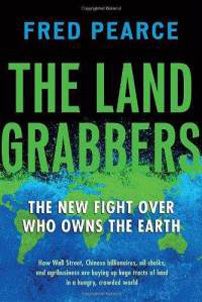 The Land Grabbers: The New Fight Over Who Owns the Earth
By Fred Pearce
How the world's wealthiest nations and companies are gorging on real estate in the developing world. "Pearce uncovers the often corrupt and environmentally destructive land grabbing under way in the world's poorest regions and describes the global 'system' of tax evasion and irresponsibility that feeds it." — Jeffrey Sachs, director of the Earth Institute at Columbia University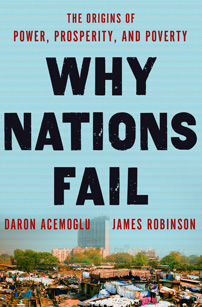 Why Nations Fail: The Origins of Power, Prosperity, and Poverty
By Daron Acemoglu and James A. Robinson
An ambitious treatise on the patterns of economic growth and development across the globe. "The authors warn that without significant changes, future growth in China may be much harder to achieve than is commonly accepted—a wise warning to those who do simplistic extrapolations from the past couple decades." — Peter Orszag, vice chairman of global banking at Citigroup and Bloomberg View columnist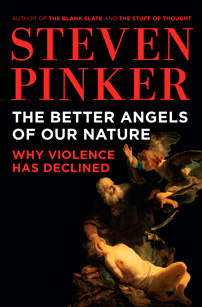 The Better Angels of Our Nature: Why Violence Has Declined
By Steven Pinker
A book that reminds readers that we're living in the most peaceful era of human history. "Because of its profound but deeply documented optimism about improvement in the human condition." — Lawrence Summers, former secretary of the U.S. Department of the Treasury and director of the National Economic Council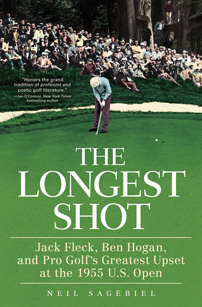 The Longest Shot
By Neil Sagebiel
A shot-by-shot reconstruction of golf's 1955 U.S. Open. "How a massive underdog, Jack Fleck, upset Ben Hogan. If you have the talent, anything is possible! Business books: I started many, and for the 25th consecutive year since graduating from business school I was unable to finish any." — James Gorman, chairman and chief executive officer of Morgan Stanley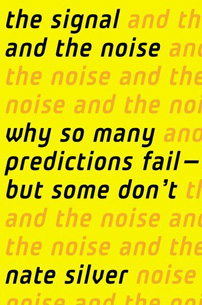 The Signal and the Noise
By Nate Silver
The New York Times's political prognosticator applies his data-reading talents to several subjects. "Silver discusses prediction and his own approach to it with wit and verve, using examples from a wide range of areas including politics, economics, terrorism, weather, poker, and baseball." — Jan Hatzius, chief economist of Goldman Sachs Group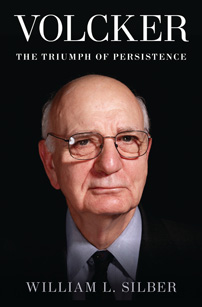 Volcker: The Triumph of Persistence
By William L. Silber
An official biography of the former chairman of the Federal Reserve. "How a great Federal Reserve chairman conquered the inflation dragon with ideas, consensus building, and a willingness to tough it out. This might make good 'fiscal cliff' reading for folks more important than I." — Glenn Hubbard, dean of Columbia Business School and former chairman of the Council of Economic Advisers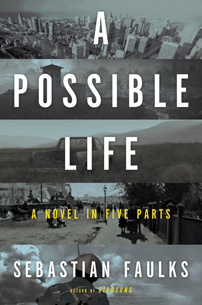 A Possible Life: A Novel in Five Parts
By Sebastian Faulks
A drama leaping centuries, from World War II to a futuristic 2069. "Sebastian Faulks has been a favorite for years. I really enjoy his lean prose. A Possible Life is a compendium of five novellas which narrate the story of five lives, with no apparent connection initially, till you start to see the linkages." — Anshu Jain, co-chief executive officer of Deutsche Bank

Before it's here, it's on the Bloomberg Terminal.
LEARN MORE