Bloomberg View: Why It's Time for the EU to Slim Down
The EU needs to establish priorities before asking for more money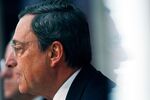 As in many marital disputes about spending, the argument over increasing the European Union's central budget isn't really about the money. It's about domestic politics and differing visions for Europe. And ultimately, the EU institutions don't deserve the extra cash they're asking for.
The European Commission is asking for a combined 2014-2020 budget of €1.033 trillion ($1.32 trillion), a 4 percent to 6 percent increase, depending on whether an EU friend or foe has his finger on the calculator. The U.K. comes up with the highest estimate and is asking for a budget freeze in real terms. European Council President Herman Van Rompuy has proposed a budget of €973 billion, with €25 billion of savings to come from spending on agriculture. France, which received 17 percent of all EU farm aid last year, has rejected that plan out of hand.
Still, it's a good place to start. Rather than just bicker over the numbers, Europe's leaders should use the pressure of the economic crisis to restructure the budget so it maximizes added value and growth. The commission's budget would reduce farm spending from 44 percent of the total budget in 2013 to 37 percent. It needs to fall further. Similarly, rebates to members—such as the one British taxpayers receive so they don't subsidize French farmers—should disappear, and the budget should be redesigned so wealthy countries no longer cross-subsidize each other.
The EU institutions' 40,000-plus staff soak up only 6 percent of the EU budget, yet inexcusable anomalies remain. To name the worst example, the European Parliament still spends roughly €180 million a year maintaining a second, purposeless home in Strasbourg, France, to which the 754 members of parliament, their aides, and documents have to decamp from Brussels for one week in every month.
Until the EU budget is revamped, with anomalies ended, agriculture spending slimmed, and development funds made more effective, the EU isn't likely to get public support for increased budgets. The EU needs to make voters feel it uses money better and more cleanly than their own governments do.
BOTTOM LINE -
To read William D. Cohan on Jon Corzine and Simon Johnson on banking reform, go to: Bloomberg.com/view.
Before it's here, it's on the Bloomberg Terminal.
LEARN MORE