Elizabeth Warren's Inadvertent Best Friends: Wall Street and Republicans
By blocking her appointment to head the CFPB, Elizabeth Warren's opponents may have created a far more powerful adversary in the Senate
By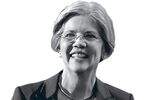 The Massachusetts Senate race was close right up until the end, with three major polls showing Elizabeth Warren pulling ahead and two newspaper polls showing close to a tie. Now that Warren has defeated Republican Senator Scott Brown, who was once seen as an easy bet for reelection, it's likely to trigger one of the strongest cases of political regret in recent memory.
Congressional Republicans, Wall Street bankers, and business lobbyists now face the possibility that by driving Warren out of the Consumer Financial Protection Bureau (CFPB), which she helped establish, and which they agitated to keep her from heading, they created a far bigger and more threatening animal: a hugely ambitious senator with national star power, command of financial affairs, and the stature to influence President Obama.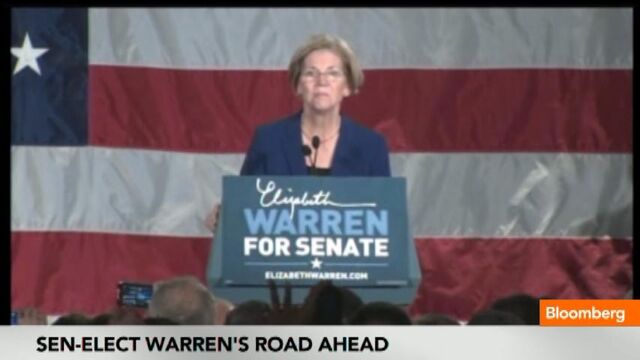 "In a crisis, if she's on the Senate Banking Committee, that's where she can do some damage," says Larry McDonald, a former Lehman Brothers trader, Brown fundraiser, and author of A Colossal Failure of Common Sense. "She's probably going to be very effective at massaging legislation to fit her philosophical ideals … and media people will be just falling over themselves to give her airtime."
Warren, a Harvard law professor and scholar of bankruptcy and the middle class, first suggested the idea of an agency that would protect consumers from exploitation by financial institutions in a 2007 article in the journal Democracy. She was recruited to head the Congressional Oversight Panel monitoring the government rescue of the financial system in 2008, and she pushed for the creation of the bureau.
Four years later, the Dodd-Frank financial reform bill made the CFPB a reality, and Warren spent the next year working to staff it, meeting with community bankers across the country, big-bank CEOs, and policymakers in Washington. Although she was seen as the obvious candidate to ultimately lead the agency, Senate Republicans, intent on weakening its power, indicated they would fight any attempt by President Obama to appoint Warren to the job. The idea of pursuing a Senate seat in Massachusetts was dangled in front of her like a shiny jewel, almost as a way to deflect her attention and get her out of Washington without an ugly partisan battle.
Warren now has a full six-year Senate term in which to create an agenda. And, depending on how that goes, who knows what else she could have in mind for the future? Her opponents may have handed her the perfect platform for launching an even more ambitious next act. "There's a lot of irony in politics," says David Paleologos, director of the Political Research Center at Boston's Suffolk University. "And also a lot of symmetry."
Before it's here, it's on the Bloomberg Terminal.
LEARN MORE