Maximizing Your Résumé's Impact
Roxanne Hori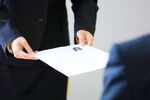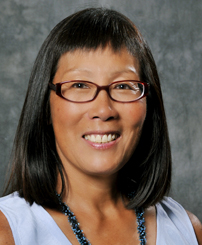 It is difficult to begin a job search without a résumé, and even more difficult to be successful without a well-written one. Throughout my career, I have critiqued more than 1,000 résumés and have seen several thousand in my career. Here are some guidelines to keep in mind for developing an effective résumé and, ultimately, enabling a successful job search.
Know yourself. Think of your résumé as your calling card. Self-reflection and assessment are critical first steps in developing a powerful résumé. What is the recipient of your résumé supposed to learn after reviewing it? You need to know which skills you want to use in your next role, and how your past experiences qualify you for the job for which you are applying.
Use the active voice. Oftentimes job seekers use their résumé as a platform to regurgitate their job description—this is not an effective approach. Your résumé should engage the reader. Using active verbs not only helps readers to understand what you did; it also captures their attention.
Demonstrate results. Always show the results you produced in your earlier roles and quantify them if you can. Remember, the reader is likely reviewing dozens of résumés, maybe more. You want to stand out from the others. Sharing measurable impacts is a great way to make yourself memorable and shows your ability to make a contribution to an organization.
Highlight key words. More than ever today, recruiters are using technology to help them weed out the résumés that represent candidates who may be quite good but don't have the right set of experiences. Review the job description, and be sure to include in your résumé key words found in that description. Ideally you are focused on the types of opportunities for which you are applying. This will eliminate the need to customize every résumé submission. When you start to customize your résumé for each position, you run the risk of losing track of which résumé is used for a particular position.
Be brief. Most MBA students have less than five years of professional work experience. Keep your résumé to one page. If a recruiter has to look at more than that, he/she probably won't look at page two or, worse, won't bother looking at the résumé at all. Even if your initial draft is more than one page, be prepared to have the career center trim it down to one page for you.
Your résumé is a finite piece of real estate. Use it wisely.
Join the discussion on the Bloomberg Businessweek Business School Forum, visit us on Facebook, and follow @BWbschools on Twitter.