Jem Dolls Reboot Sells Out
By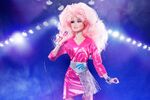 Phew, childhood nostalgia is getting expensive.
The boutique collectible doll company Integrity Toys has released a line of four dolls inspired by the 1980s cartoons series Jem. The high-end dolls (they're $119 each) made their debut at Comic-Con last July and were set to be sold on Amazon starting Nov. 3—but that had to be cancelled because the dolls have already sold out. The company wanted to tap into millennials' intense fondness for their 1980s childhoods, but it had no idea just how high the waters of nostalgia could rise.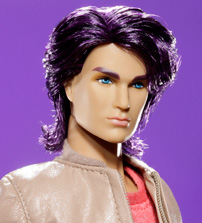 "The Jem doll was our first product to sell out at ComicCon," says Carol Roth, a partner at Intercap Marketing Partners, which worked with Integrity and Hasbro, producer of the original cartoon show about the fictional band the Holograms and their pink-haired lead singer, Jem. Integrity has partnered with big-name companies before: it produced a line of Disney princess dolls, created figurines for the Dark-Hunter fantasy series, and even worked with Katy Perry to turn her into a doll. "Doll collectors always glom onto a new product, but Jem had a fiercely loyal fan base of her own" that added to the mania, says Roth.
The dolls haven't even sold in stores yet, but all of the preorders have been reserved, and only one retail outlet, the Canadian department chain Holt Renfrew, will actually carry them in its stores. Collectors are already reselling them on secondary markets for as much as $450. Original Jem dolls? Not as desirable: Price tags on eBay have them going for $20 to $200, depending on quality. Sometimes, it seems, new things are still better than old.