Three-Ring Ad Circus
Ogilvy & Mather's surreal Canton fun house
M. Rose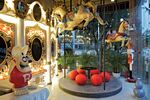 When Ogilvy & Mather senior associate Jam Sinn got married, he instructed the wedding photographer to snap images of him and his wife at his office. "We have both always loved carnivals," Sinn says. "We especially love the giant toy nutcrackers."
Relocated in 2007 from an office tower in Guangzhou's central business district to an old 9,500-square-foot factory on the edge of town, Ogilvy's Canton office was conceived as a "carnival of ideas." It features a full-size carousel, a faux Ferris wheel, and facades covered in circus lights. The festival theme serves as a reminder of the company's mission to "stay fresh," an aim that's further reinforced by pairing young staffers with senior colleagues in a "reverse mentorship" program to keep the whole team up to speed on the latest trends.
At any given time, workers can help themselves to fresh popcorn or blow off steam riding around the industrial space on one of the gas-powered mini-motorcycles. Brooke Chen, a public-relations associate, laments that there's no gas station on the premises. "So we only fuel up the motorcycles on special days."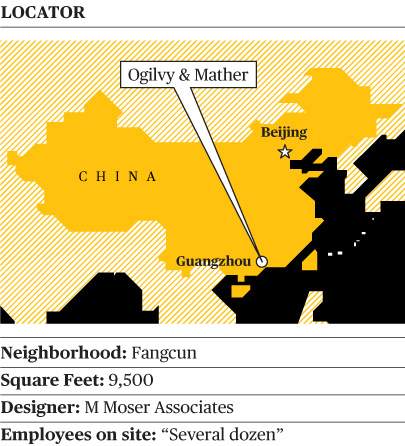 Before it's here, it's on the Bloomberg Terminal.
LEARN MORE