Pete Koomen: The Quest for More Clicks
The Quest for More Clicks
by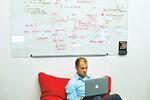 In January 2010, Pete Koomen started Optimizely to help companies maximize their websites' sales and click-through rates. A week later, an earthquake hit Haiti. Koomen and his co-founder Dan Siroker, a colleague from his former job at Google, received a call from the Clinton Bush Haiti Fund, which needed technical assistance with its online pledge drive. The pair worked nearly nonstop for three days on software the nonprofit could use to determine the most effective look for the site's donation page. The tweaks increased pledges by about 10 percent, which translated into an extra $1 million for the campaign in about a month, according to Koomen.
Since then he has set out to apply his data-driven method to just about anything on the Web. As president of the San Francisco-based company, Koomen, 30, runs its product, engineering, and design groups. Using the service, online publishers can change links, text, and images on their Web pages with a few clicks. Some visitors then see an edited page, while the rest are taken to the original. The service then tracks clicks to measure which version is most effective. The smallest changes can significantly affect revenue, Koomen says. In the case of the Haiti fundraiser, placing a photograph of the devastation next to the "donate" button induced more people to give.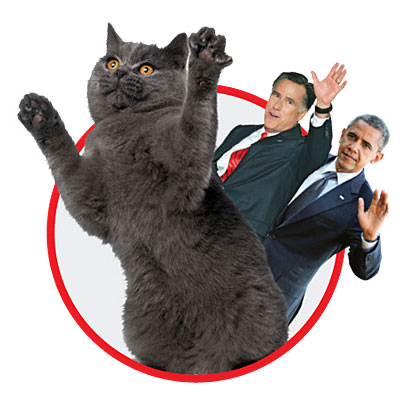 Optimizely uses a statistics-based approach called A/B testing. Google has said the method, which it uses to refine its search results and ad placement, has been a key to its $36 billion search-advertising business. Koomen and Siroker worked for more than two years under Marissa Mayer, the company's former vice president for search products and user experience (now the CEO of Yahoo!), who once A/B tested 41 shades of blue to find the one that users were most likely to click on.
While studying mathematics and computer science as an undergrad at Case Western Reserve University in Cleveland, Koomen earned money by teaching math and other classes at a nearby high school. He joined Google in 2006, managing one of its ad units and developer platforms. He left the company three years later to design math games for kids, a project that has amassed some 50,000 users but has failed to earn much money.
Since the marathon coding session for the former presidents' earthquake fundraiser, Optimizely has raised capital from Google Ventures and private investors including actor Ashton Kutcher. Koomen says the 30-person startup is profitable and has more than 2,600 customers. Clients include the Obama and Romney campaigns, according to their financial disclosures, as well Salesforce.com. News Corp. and CBS use the tool to tweak news headlines to find which get the most clicks. Even people signing up for an account on the cat-humor site, I Can Has Cheezburger?, have been shown test pages created by Optimizely's software. The winning page features a cartoon dog on a skateboard reassuring prospective members, "It's super fast & super free!"
Before it's here, it's on the Bloomberg Terminal.
LEARN MORE