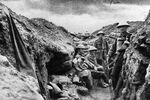 Robert brings to this position extensive leadership experience in a range of financial disciplines. He most recently served as Chief Financial Officer (CFO) and Treasurer of Eaton Vance Corp., a global investment management firm based in Boston. Robert's previous roles included serving as CFO of both Boston Private Financial Holdings, Inc. and MFS Investment Management. Earlier in his career Robert worked at Bank Boston Corporation, Deloitte and Touche Consulting Group, and Bank of New England. Robert has a B.A. in Economics and Government from Bowdoin College and an M.B.A. from Harvard University's Graduate School of Business Administration. He is also a Chartered Financial Analyst.
—"Robert J. Whelan Named Boston Fed Senior Vice President, Function Manager of Federal Reserve System's Financial Support Office," 19 September 2012.
Anyone who survives four Bowdoin winters must be good. -49 degree Maineheit, 2004.
Robert is Robert J. Whelan. He is an exceptionally qualified individual. He is going to be a senior vice president. I have no idea what senior vice presidents do. Presidents and governors and a singular chairman get all the attention. Senior vice presidents get zero love.
Senior vice presidents pay cash for Red Sox tickets. (Well, actually they do not, as senior vice presidents are smart enough not to pay to see my AAA-Red Sox.)
The chairman is a piñata. Boston Fed President Rosengren is QE-dovish. No one cares what Senior Vice President Whelan is. He has a day job; a public-service day job. (Welcome to the bureaucracy.)
We should give thanks. Whelan is in the trenches. Discuss.
Before it's here, it's on the Bloomberg Terminal.
LEARN MORE