Google's Autocomplete Gone Awry
Germany's former first lady doesn't like her Google results, which include words like "prostitute"
By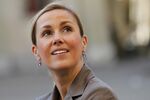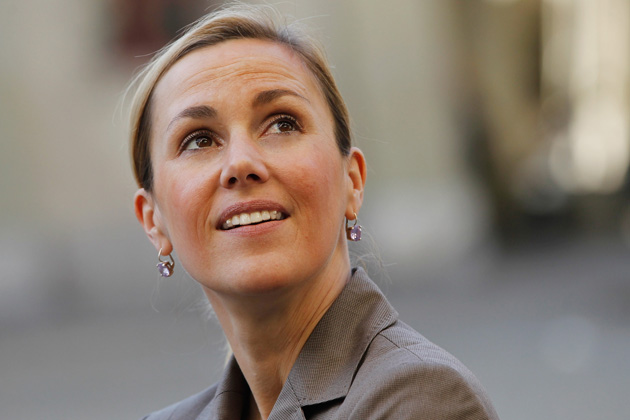 Google the name of Germany's former first lady, Bettina Wulff, and the first autocomplete terms that pop up are "escort," "prostituierte," and "rotlicht." The last two terms, as you may have guessed, are German for "prostitute" and "red light."
Understandably upset by these results, Wulff is suing the search giant, saying its autocomplete function perpetuates rumors that she once worked as a lady of the night.
The rumors started circulating in 2010, right around the time Wulff's husband, Christian Wulff, became mired in a financial favors scandal that ultimately forced him to step down as Germany's president. Bloggers compared photos of Frau Wulff, 38, with images of a blindfolded, blonde "Lady Viktoria," said to have worked in an erotic club in the German state of Lower Saxony in 2006.
Wulff, a mother of two and a former publicist, has repeatedly denied the rumors. In her new autobiography, out this week, she imagines how she would feel if her son typed her name into Google and came up with her current results. "I find that so horrid and shameful," she writes, according to German news site NDR.com. "I can't put it into words."
Wulff's autocomplete suit is not without precedent. There have already been five in Germany, all of which Google won. "The search queries that you see as part of Autocomplete are a reflection of the search activity of all web users," Google said in a statement. "These searches are produced by a number of algorithmic factors including popularity of search terms. Google does not suggest these terms—all of the queries shown in Autocomplete have been typed previously by other Google users."
Despite Google's past court victories, this case isn't necessarily clear-cut, says Thomas Nuthmann, a lawyer at German law firm JBB Rechtsanwaelte. "Under German law, it's likely that, at the very least, once Google knows that its autocorrect is generating results that present Frau Wulff in a bad light, they become responsible for making changes in her specific case," he says, adding that, in Germany, famous people have the same protection against defamation as regular people when it comes to their private lives (unless they purposely make their private lives public). "It doesn't mean [Google has] to shut down its technology altogether—just that it would have to at least disable the results linking words like 'prostitute' and 'Bettina Wulff.'"
Along these lines, a Tokyo court earlier this year ordered Google to stop displaying damning autocomplete results linking an unnamed plaintiff with words that wrongly implied a criminal past. Google is still reviewing the case.
To date, there have been no autocomplete cases in the U.S., says Jennifer Granick, a director at Stanford's Center for Internet and Society. She says a suit in this country would require courts to determine who is speaking via autocomplete. "If autocomplete is considered speech by Google search users (these are the most searched-for phrases), then Google is categorically immune from defamation and most other suits under our Communications Decency Act (CDA)," she says. "A plaintiff would have to argue that it is Google saying [Wulff is] a prostitute, which is a real stretch."
Even after Google is made aware that its autocomplete results are potentially defamatory, the search engine has no culpability in America, says Granick. "The platform cannot be considered the speaker or publisher of information provided by another," she says. "Knowing that someone may have defamed someone else does not change this."
As for Wulff, some in Germany speculate that the former publicist's suit against Google is a stunt to promote her new book. According to German newspaper Handelsblatt, Michael Konken of the German Journalists' Association (DJV) has commented that the timing "arouses suspicions of a PR campaign designed to get attention." According to Reuters, "Wulff's lawyer said a number of publishing outlets had agreed to pay her damages for reporting the allegation, but did not name the parties or say how much they had paid."
Before it's here, it's on the Bloomberg Terminal.
LEARN MORE