Small Biz Gets Plenty of Love, but Where's the Action?
Despite the rhetoric, small business owners say the candidates don't understand their needs
By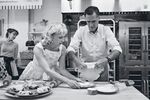 In election years, Democrats and Republicans talk about small businesses as the epitome of America's can-do spirit and the foundation of the nation's economy. President Barack Obama and Mitt Romney have seen no reason to deviate from the script. But while they profess to have entrepreneurs' best interests at heart, flattery is no sure route to winning their votes.
One reason is that small business owners are not a monolithic interest group. The proprietor of a neighborhood pizzeria and a small-scale manufacturer don't have a lot in common. Even some of the associations that represent small businesses stand far apart on issues of importance to their members. Small business owners do agree on this, though: What's good for USA Inc. isn't necessarily good for America & Sons. "There is always a tendency for lawmakers to think that small businesses are just smaller versions of General Motors, and they're not," says Dan Danner, chief executive officer of the National Federation of Independent Business (NFIB), a right-leaning lobbying group in Washington.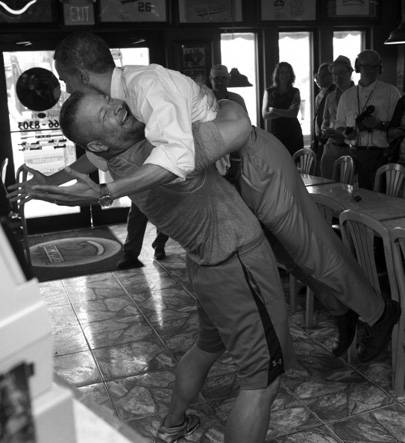 Many policies, including those covering taxes, banking, health care, trade, and the environment, favor big companies and leave Main Street stores and backstreet workshops struggling to compete, small business owners and their advocates argue. "The politicians all say small business is the economic lifeblood of our country and then they go and vote against small business," says Chris Holman, chairman of the Washington-based National Small Business Assn. Richard Eidlin, director of public policy at the left-leaning American Sustainable Business Council, also thinks the deck is stacked against his organization's 150,000 members. He blames an infatuation with deregulation that began under Ronald Reagan. "It's led to a business environment where small companies are disadvantaged and big businesses have the advantage," Eidlin says.
The data support claims that small business has been losing ground. Its share of U.S. nonfarm gross domestic product generated by private companies fell from more than 48 percent in 2002 to around 44 percent in 2010, according to the latest data available from the Small Business Administration. Home building and other industries with a high concentration of small businesses are taking longer to recover than others, says Kathryn Kobe, senior economist at Economic Consulting Services in Washington. "What will help them are policies that can get the foreclosure issue resolved," she says. "We are seeing the start of that because the housing sector has stabilized in the past few months."
Danner says his 350,000 members want certainty. The inability to predict what will happen to taxes and the future of Obamacare makes his members nervous, he says. Kelly Conklin, whose 11-person cabinetry business in Bloomfield, N.J., offers health coverage for employees, calls the Affordable Care Act "the single most positive and helpful legislation in the past few years for a small business like mine." Now, he says, competitors in nearby Pennsylvania will have to pay for health care, too: "The competitive disadvantage I have in New Jersey will be leveled." He'd like New Jersey Governor Chris Christie to hurry up and create a health insurance exchange for his state before the law's 2014 deadline.
Small business groups take diverging positions on the federal minimum wage, an issue many of their members feel strongly about. Danner's group, the NFIB, opposes moving off the $7.25 floor that's been in place since 2009. Bob Keener, a spokesman for Business for Shared Prosperity, a left-leaning, Boston-based policy group, says raising the minimum wage is the No. 1 issue for his 4,000 members, many of them business owners and executives. He asks why labor costs shouldn't go up when other business expenses, like gasoline, have. "Increasing the minimum wage benefits their businesses because their customers have more money to spend," he says.
Government subsidies for big companies are a big concern of Eidlin's Sustainable Business Council. He'd like to see an end to giveaways of everything from broadband spectrum, which aids large telecom companies, to price guarantees for ethanol producers that benefit agribusinesses at the expense of small farmers. "If there's going to be corporate welfare, you could throw some of that at the small corporations," he says. Ending Internet-based businesses' 20-year moratorium on charging sales tax is the dream of Tom Campbell, owner of the Regulator Bookshop in Durham, N.C., which has five full-time and 15 part-time employees. The exemption threatens bookstores like his with extinction. "Every smartphone and laptop gives Amazon a presence in Durham, so they should be paying sales tax," says Campbell.
Bill Batchelder, president of Bemidji Woolen Mills, founded by his grandfather in Bemidji, Minn., just wants government to get out of the way. Batchelder, who has 25 employees and was a delegate to the Republican convention, sells woolen hunting and winter jackets, with a big market in Japan. "There is no subsidy big enough, no tariff large enough to make people start buying American clothing versus foreign clothing if they are going after price," he says.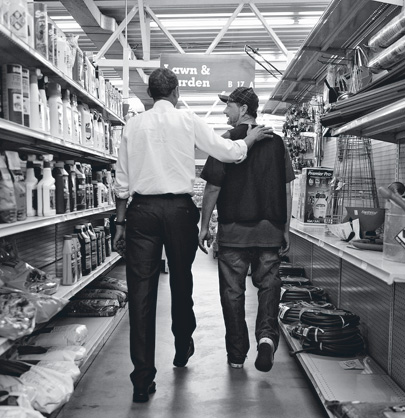 Tom Secor, president of Durable Corp., a Norwalk (Ohio) company that turns recycled tires into floor mats and loading-dock bumpers, says his biggest problem is high taxes that effectively favor larger corporations. "We can't afford to buy the preferences, and it's tough for us to keep track of them," he says, referring to congressional favors that have larded the tax code with breaks for industry. "Big business is getting the better end of this because they have the money to spend."
Obama and Romney each mentioned small business at least five times in their convention speeches. They'll need to do much more than that to bring Main Street shops and the Fortune 500 under the same big tent.
BOTTOM LINE -
The bottom line: Small business owners and their advocates say they are hobbled by policies that benefit corporate giants.
Before it's here, it's on the Bloomberg Terminal.
LEARN MORE