Why Is the Yangtze Running So Red?
by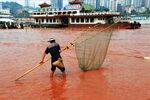 The Yangtze River, which runs through southern China, has a tendency to run brown to orange, because of massive silt runoff from serious deforestation in the mountains bordering Tibet. That's been going on for decades. What's got people excited this time (including some end-times enthusiasts) is the unusually red hue. As a result, Chinese are wondering whether there has been some huge industrial accident, as of yet unreported, or whether this is just more silt. That's a reasonable enough fear, given other sudden color changes in other bodies of Chinese water that indeed turned out to be caused by industrial accidents—most recently the latex spill in Wenzhou two months ago.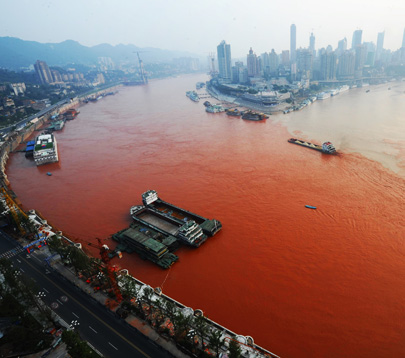 Before it's here, it's on the Bloomberg Terminal.
LEARN MORE