Why Romney Won't Kill Dodd-Frank
Wall Street detests a lot of what's in it—but likes the cover it provides
By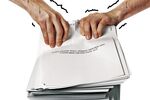 Mitt Romney has pledged to repeal the Dodd-Frank act. That's not really going to happen—and that's just fine with Wall Street. Instead, President Romney would likely try to give the financial industry something it wants more: a diluted financial reform law that would relax restrictions on some of its most profitable—and riskiest—investments but maintain enough government oversight to give the banks cover. "There's this perception that banks hate everything in Dodd-Frank, and that's just not true," says Mark Calabria, a former top Republican aide on the Senate Banking Committee who's now a scholar at the libertarian Cato Institute. "From a bank's perspective, you'd rather have piecemeal reform of Dodd-Frank, not only because there are things in the law you want to keep, but also because you're going to have more control over the process."
This is what congressional Republicans have in mind if Romney replaces Obama. "With Dodd-Frank, it's not going to be repeal," says Representative Scott Garrett of New Jersey, a senior Republican member on the House Financial Services Committee. "There might be repeals of sections, but there will be a piece-by-piece analysis. We'll throw out some and reform others."
Even bank executives who've complained the 2010 law is too intrusive recognize it's not in their best interest to come out for reversing it, given the public's persistent anger at Wall Street for its role in wrecking the economy. Outwardly, Goldman Sachs Chief Executive Officer Lloyd Blankfein and JPMorgan Chase CEO Jamie Dimon pledged broad support for the law, leaving their lobbyists and lawyers to fight behind the scenes to weaken it. "If I could push a button and eliminate Dodd-Frank, would I do it? No, I would not," Blankfein told an audience at the Economic Club of Washington in July. Still, he said, there are "some parts that go too far."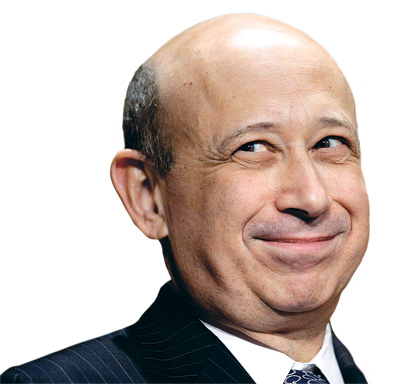 Wall Street wants to loosen rules governing the swaps market, which generated $7 billion in revenue in the first quarter of 2012, according to government records. The banks would also get rid of restrictions on bank investment in private equity and hedge funds, pare back the power of the new federal consumer protection agency, and block the Volcker Rule, which bars banks from trading with money from their own accounts, a practice that can put customer deposits at risk. It's no mystery why bankers long to rid themselves of these restrictions: The eight largest U.S. banks stand to lose between $22 billion and $34 billion in annual revenue as a result of Dodd-Frank, according to Matthew Albrecht, a credit analyst with Standard & Poor's.
Even so, Wall Street doesn't oppose everything in the law. Banks support the "resolution authority" that spells out how and when the government can seize and wind down struggling banks before they catastrophically fail. And the industry is grateful for the law's boost in federal deposit insurance—$250,000 per person, up from $100,000.
In recent speeches, Romney has indicated he might not push to eliminate everything in the law. "I'd like to get rid of Dodd-Frank and go back and look at regulation piece by piece," he said at an August fundraiser. "I very much believe in updated regulation, but I believe Dodd-Frank has gone beyond what was appropriate."
If Romney wins in November and Republicans take over the Senate, Democrats will almost certainly have enough seats to filibuster any attempt to kill or severely cripple Dodd-Frank—though there is Democratic support for some of the changes Wall Street wants. Representative Barney Frank, the irascible Massachusetts Democrat who co-authored the law, warns a Romney administration would be "the death of it." More likely, it would come through alive, but worse for wear.
BOTTOM LINE -
The bottom line: Rather than repeal Dodd-Frank, Wall Street wants to cut provisions that could cost the eight largest U.S. banks as much as $34 billion a year.
Before it's here, it's on the Bloomberg Terminal.
LEARN MORE