Medicare's $963 Million Experiment
Will hospitals improve if the government pays them more?
By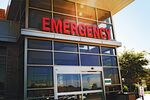 Conventional wisdom holds that financial incentives motivate workers to improve their performance. The U.S. is about to find out if that's true for health care, too. In a massive cost-control experiment beginning on Oct. 1, Medicare will peg a portion of payments to the quality of care that hospitals deliver, instead of the type and number of procedures they perform. The idea is to see whether shifting financial incentives for hospitals can make people healthier and save the U.S. money before Medicare's hospital trust fund becomes depleted, which could happen by 2024.
The program works this way: Medicare will withhold 1 percent—$963 million—of its 2012 payments to the country's 3,000 acute-care hospitals. To get the money, hospitals have to meet benchmarks—giving aspirin to heart attack patients within 24 hours, for example—and score well on patient satisfaction surveys that rate doctors' listening skills, cleanliness of bathrooms, and other service aspects. The high achievers will be eligible for bonuses.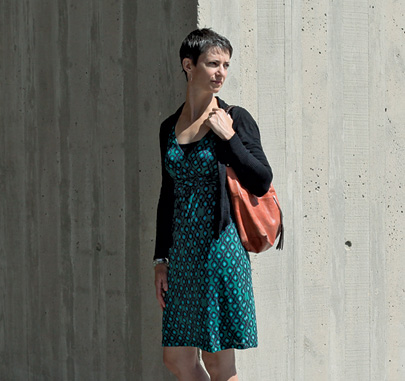 The experiment is modeled on a pay-for-performance pilot project Medicare ran from 2003 to 2009 with the Premier nonprofit hospital network. The 225 hospitals that volunteered were spared penalties, but those that beat their peers earned bonuses ranging from a few thousand dollars to $2.5 million. Premier says the hospitals improved their performance by an average 18.6 percent, as measured using metrics set by Medicare.
Barbara Tirrell, director of quality case management at participating hospital Providence Medical Center in Kansas City, Kan., says the program got Providence executives to pay attention to minute details of patient care. "Although it sounds easy to make sure everyone gets an aspirin—it's not so easy," she says. "Instead of becoming a goal, it became the threshold below which you will not drop. Missing one is just not acceptable."
Hospitals that primarily care for the uninsured—who tend to be sicker than patients with coverage and give lower marks on satisfaction surveys—aren't as confident they can meet Medicare's expectations. Ross Wilson, chief medical officer of the New York City Health and Hospitals Corp., the nation's largest public hospital system, says the corporation is preparing for the changes by investing about $15 million in telemedicine, which allows follow-ups with patients after discharge, as well as other services. Still, Wilson says he worries that if Medicare cuts payments to the hospital system, which has a $300 million operating deficit, it could lead to "a shortfall in funding for the services we need to provide."
Some researchers have given low marks to Medicare's pay-for-performance pilot. Rachel Werner, associate professor of medicine at the University of Pennsylvania, found that hospitals that didn't participate in the Premier project improved at the same rate as Premier's from 2003 to 2009. In a separate study, Ashish Jha, associate professor of health policy at Harvard School of Public Health, found that 30-day mortality rates declined only by 0.5 percent at Premier hospitals, compared with 0.6 percent at other hospitals, which he calls a negligible difference. Still, he thinks pay-for-performance can work: "We just haven't figured out what the right incentives are and what the right mix of metrics should be."
Werner has calculated that if the country's hospital performance remains the same as in 2009, about 95 percent of hospitals will earn back the 1 percent dock in pay, breaking even compared with the year before. A little more than 2 percent would earn a small bonus, averaging $55,381. The average penalty for the remaining hospitals would come to $125,000. "There's not enough money on the table to motivate hospitals," Werner says. "The downside for them for not changing their behavior is very small."
BOTTOM LINE -
The bottom line: Medicare is docking the pay of hospitals that don't take better care of patients by 1 percent; high performers could see bonuses.
Before it's here, it's on the Bloomberg Terminal.
LEARN MORE