Beachbody, the Folks Who Brought You Paul Ryan's Abs
Beachbody has plans beyond its moment in the political spotlight
By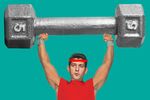 The vote-getting appeal of Republican vice presidential nominee Paul Ryan has yet to be tested, but the ability of the Wisconsin congressman's abs to help sell loads of P90X workout DVDs is indisputable. Orders of Beachbody's exercise program doubled in the week after Mitt Romney chose Ryan—a longtime P90X devotee—as his running mate. Yet the company isn't counting on the Ryan bounce to drive demand for the martial arts- and yoga-inspired regimen for long. "While curiosity behind the program has gotten some extra sales, it isn't going to affect us on a monumental scale," says Jon Congdon, Beachbody's president and co-founder.
Instead, Congdon is tweaking Beachbody's business model to turn the company into the Starbucks of health and fitness. Moving beyond a strategy that has persuaded millions of people to work out at home on their own, Beachbody is trying to colonize gyms nationwide by starting a P90X certification program for trainers. Pushing into gyms will win more exposure and boost sales of the DVDs and other offerings, including a vitamin drink mix called Shakeology that costs $120 a month and has become Beachbody's top seller, Congdon says. It could also bring more business to the company's network of independent coaches, who pitch follow-on products to adherents of the regimen.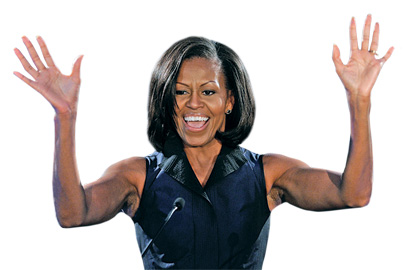 The U.S. fitness, training, and weight loss industry generated $34 billion in revenue last year, according to market tracker IBISWorld, and there's plenty of room for growth given rising obesity rates and the number of health-obsessed baby boomers. "The world of fitness is very fragmented, and there is certainly an opportunity for a brand to become a standard," says Tim Calkins, a marketing professor at Northwestern University's Kellogg School of Management. "The challenge is that it's difficult and will take a lot of money and time to become a leading brand."
Congdon and Chief Executive Officer Carl Daikeler co-founded the Santa Monica (Calif.) company in 1998. They had their first hit in 2005 with the Power 90 Extreme, or P90X, a cross-training workout combining several disciplines, including weight lifting, calisthenics, and yoga. Adherents are supposed to see results in 90 days. Since its debut, P90X-related merchandise has generated about $600 million in sales, including about 4 million DVD sets.
Infomercials featuring chiseled P90X creator Tony Horton and before-and-after shots of satisfied customers fueled sales and paved the way for such later workouts as Insanity, which now outsells P90X. Along the way, Beachbody benefited as word spread that celebrities including singer Sheryl Crow and First Lady Michelle Obama had begun sweating at home to its DVDs.
So far, 1,200 people have been certified in P90X training, Congdon says, and thousands more could follow. In June, Beachbody signed a revenue-sharing partnership with the National Academy of Sports Medicine, a for-profit fitness educator, to help refine the $500 P90X certification program and market it to NASM's 150,000 customers, including 40,000 certified trainers. A certification for teaching classes patterned after Beachbody's Brazil Butt Lift and Insanity workouts is also in the works.
Last month, Beachbody also acquired Powder Blue Productions, which has certified more than 60,000 instructors in its Turbo Kick, Hip Hop Hustle, and PiYo workouts. "If you can take the power of a brand like P90X and use it as a vehicle to drive people back into clubs and working with a personal trainer, then it's a phenomenal marriage," says Andrew Wyant, president of NASM. "You'd be hard-pressed to find a trainer who isn't familiar with P90X."
One reason: This year the company will spend $120 million on advertising, including $100 million for television. That's 20 percent of Beachbody's $600 million in projected annual revenue, almost double the 11 percent of sales that Nike spends on marketing.
Buying airtime for 30-minute infomercials mostly during weekend mornings was the core of Beachbody's business model until 2007, when it created a multilevel marketing network called Team Beachbody, run by Daikeler. Team Beachbody works by assigning what the company calls a coach to DVD customers. The coach then introduces add-on products such as Shakeology drinks, which, like other Beachbody products, aren't sold at third-party retailers.
People become coaches by paying $39.99 to join and $15.95 monthly. They get discounts on products and receive a cut of what they sell to customers. They can also earn money by signing up more coaches and getting commissions from their sales. The highest-paid coach made $1.42 million last year, according to the company's website. There are more than 94,000 coaches, up from 50,000 a year ago. As a group, the coaches will generate a 70 percent increase in sales to about $240 million this year, according to the company. That accounts for 40 percent of Beachbody revenue, with the rest coming from phone and Web orders.
Beachbody still sees opportunities in home workouts. It's going after seniors with Tai Cheng, a $120 DVD set that teaches the health benefits of tai chi movements and plans a program for kids. "There are over 200 million people [in the U.S.] who are overweight or obese and do not know what to do about it," Congdon says. "We believe we are the solution."
BOTTOM LINE -
The bottom line: Beachbody parlayed its P90X fitness program into a $600 million business. Now it's taking the home workout to health clubs.
Before it's here, it's on the Bloomberg Terminal.
LEARN MORE