Asia's Rich Are Wary of Private Bankers
Self-made millionaires don't want private bankers handling their cash
by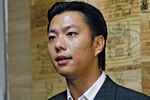 Clinton Ang, the grandson of a Chinese merchant who emigrated to Singapore in the last century, oversees a fortune valued at almost $80 million for himself and three siblings. That makes him a prime prospect for wealth managers in Singapore, the private banking capital of Asia. Yet the 39-year-old managing director of Hock Tong Bee, which evolved from a humble seller of gunny sacks into a purveyor of $6,000 Grand Cru wines, has already fired two bankers. "We felt we could do better ourselves," says Ang. He's cut the portion of his family's money managed by professionals to less than 5 percent, from 25 percent three years ago.
Disillusionment with investment products and returns is prompting well-to-do Asians to take greater control of their wealth. That's a vexing development for several global wealth management firms that have made big bets on expanding in the region, now home to more millionaires than North America. Managers at HSBC Holdings, UBS, Citigroup, and other banks catering to high net worth clients in Asia have full discretion over their portfolios for just 4 percent of assets under management, according to a June report from Boston Consulting Group. That's down from 7 percent in 2006. In Europe it's 23 percent, rising from 18 percent six years ago. (The report did not cite comparable figures for North America.) "Asia's wealthy lost a lot of trust in their private banks and private bankers during the 2008 financial crisis," says Peter Damisch, a BCG partner who co-authored the report.
This partially explains why profits are shrinking at some wealth management firms. HSBC's private bank earned $2.10 (excluding expenses) for every $100 of assets it managed in the Asia-Pacific region last year, a 25 percent decline from 2007. That year was historic for market performance and revenue, says Gareth Hewett, an HSBC spokesman in Hong Kong. Citigroup, UBS, and Credit Suisse Group don't break out private banking revenue by geography. The three, along with HSBC, are the top four private banks in the region by assets managed, according to the publication Private Banker International.
Executives at wealth management firms say the mind-set of Asia's millionaires is different from that of their counterparts in Europe and the U.S. "Many of them have made a lot of money in the real estate markets in Asia, and these are hands-on markets," says Akbar Shah, head of Southeast Asia and Australia for Citigroup's private banking unit. According to a March report by Citigroup and property consultants Knight Frank, high net worth individuals in Asia had 31 percent of their investable assets tied to property. The proportion was 16 percent in Europe and Russia and 20 percent in North America.
Among the Asian millionaires, 41 percent are 45 or younger, according to a report last year from Capgemini and Bank of America's Merrill Lynch unit. In Europe, less than 20 percent were in that age group. Also, a larger proportion of Asia's well-to-do have made their own fortunes rather than inherited their wealth, says Enrico Mattoli, who heads investment products and services for the richest clients of UBS's Asia-Pacific wealth management unit.
Easaw Thomas, a Singapore anesthesiologist, made most of his money in real estate. He drives a S$700,000 ($562,000) Porsche 911 Turbo, owns a wine collection that boasts rare Burgundies, and lives in a 1939 Art Deco house in an expensive neighborhood. Thomas, 67, who declined to disclose the size of his portfolio, didn't hesitate to give his assessment of financial advisers: "My general impression, after many rounds of disappointing performance, is that private bankers cannot be your lifeline." Thomas keeps less than 10 percent of his money with wealth managers. "They are essentially like secretaries who help facilitate a trade that you may want to make," he says.
In the runup to the 2008 crisis, private bankers pitched products that earned high fees and commissions, such as derivatives with returns that soared when stock prices rose and plunged lower than the market when prices fell, says Liew Nam Soon, a partner at Ernst & Young. Ang, the wine trader, says he asks bankers whether they have invested in the products they recommend. "They need to be joint stakeholders," he says. "Otherwise it'll be like selling me a vitamin that you don't take yourself."
Before it's here, it's on the Bloomberg Terminal.
LEARN MORE