Saving Money by Saving Rain
Meghan Walsh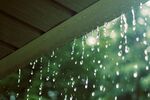 In late May, visitors to the Beauchamp Branch Library in Syracuse, N.Y., had a chance to walk away with more than a good book. Plastic rain barrels, which retail for about $100, were available free for those who attended a water conservation workshop, courtesy of Onondaga County's Save the Rain program, which has distributed about 750 of the 55-gallon containers since 2011. The response to the workshops "has been overwhelmingly positive," says Amy Samuels, the education and outreach coordinator for Onondaga Environmental Institute, who helps organize the giveaways.
It's not that the Upstate New York county is parched. The problem is that heavy rainfalls regularly overwhelm its aging sewer system, sending polluted overflow into nearby Onondaga Lake. Environmentalists joined forces with the New York State Department of Environmental Conservation and filed a lawsuit in the late 1980s to force the county to take mitigating steps. Faced with a court order, local officials responded with a plan that called for four new sewage treatment plants, at a cost of hundreds of millions of dollars to taxpayers. The first of the plants was built in a low-income, predominantly black neighborhood. Completed in 2007, it drew protests from local residents.
Following elections in 2008, Onondaga's new leadership began searching for a fresh approach. After a year of consultation with local activists, Save the Rain was born as a lower-cost way to avoid big-ticket infrastructure investment.
The initiative covers more than 80 projects stretching to 2018, at a cost of $78 million, to be covered by sewage fees along with a mix of state loans and grants. Still, local authorities estimate that eliminating the need for new water treatment plants will save taxpayers as much as $20 million.
Work on some of the projects has already wrapped up. Parking lots have been resurfaced with porous pavement, a permeable surface with a stone reservoir underneath that releases water into the subsoil. A 1.5-acre green roof capable of absorbing 1 million gallons of rain annually has been laid atop a Syracuse convention center. The most ambitious project to date is a system that collects runoff from the roof of the city's minor league hockey arena. Up to 15,000 gallons of water is stored in tanks underground and used to make ice. Three-quarters of the $1 million price tag was covered by state grants, with the balance paid by the county.
Onondaga is now halfway toward its federally mandated target of capturing 250 million gallons of storm water per year by 2018. For County Executive Joanne Mahoney, a key to the success of the effort is the involvement of the local community. She recalls that one rain barrel giveaway drew a line of 100 people. Mahoney: "This is an inspiring example of when a neighborhood advocacy group was actually successful in getting the government to change its policy."
Before it's here, it's on the Bloomberg Terminal.
LEARN MORE