Snooth Points Its Wine Algorithm at Springpad Recipes
Kevin Fitchard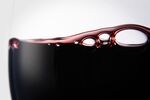 When relaxing with a glass of Bordeaux, the last thing most people want to do is math. But for wine website Snooth there's no more perfect pairing than a fine wine and a complex algorithm. Snooth is working with note-taking service Springpad to match the perfect wine to the recipes its customers clip for their online recipe boxes.
For those of you unfamiliar with Springpad, one of its niftiest features is the ability to "spring" culinary ideas from websites and store them as structured recipe data in your account. The advantage of that approach is that Springpad winds up with gobs of parsable data on ingredients, cooking techniques, and instructions that companies such as Snooth can act on. Every time a customer clips a recipe, Springpad relays a copy to Snooth's servers, which then spit out detailed lists of wine recommendations that Springpad embeds at the bottom of the saved recipe.
There are countless recipes on the web—Springpad customers alone have clipped 1.3 million of them—so rather than hire an army of sommeliers to suggest pairings for each of them, Snooth has taken a Pandora-style approach to categorizing them, says Rich Tomko, chief executive officer of Snooth Media. It has developed a proprietary algorithm that assigns recipes to one of 2,000 flavor profiles, based on the ingredients and techniques used to cook them. It then assigns each flavor profile to three of its 1,400 different wine profiles, creating nearly a million different possible pairings, Tomko says.
"It's not as easy as it sounds," he says. "Barbequed or grilled chicken will have a completely different taste than [sautéed] chicken, and they would match with completely different types of wines."
If you've been to Epicurious, MyRecipes, or Fine Cooking, you may already be familiar with Snooth's wine recommendations. It has indexed the recipes from a half-dozen partner sites in order to offer recommendations to their users. But with Springpad, Snooth is venturing into the larger Web to parse recipes on the fly. As long as Springpad can recognize and clip the recipe—the service has trouble with food blogs and other nontraditional formats—Snooth will be able to push wine pairings, Tomko says.
NYC-based Snooth launched in 2007 with the aim of becoming the primary wine resource on the Web for growing masses of wine consumers. Snooth isn't after the wine elite. It's targeting the 22 million or so core wine consumers who drink wine two to three times a week. Today the site has 1.1 million registered users and 300,000 newsletter subscribers. It has raised a total of $2.6 million, all from angel investors. It has an advertising-based business model and according to Tomko, expects to turn a profit this year.
Snooth isn't the only company to apply big data techniques to recipes. Yummly, which recently raised a $6 million Series A round, has been parsing the recipes of the Web to extract nutritional and flavor data, which it then uses to power its semantic search engine for food. Like Snooth, Yummly is trying to predict how a dish will taste. But rather than apply that data toward wine recommendations, Yummly wants to create a service that allows cooks to find recipes by conceptual notions of sweet and savory, bitterness and saltiness—not just by ingredient lists.
Also from GigaOM:
Why Facebook Must Prove the Worth of Social Advertising (subscription required)
Contrarian Alert: The Downside of an Apple Victory Over Samsung
Report: AQT Solar Searching for a Buyer for Assets
Google Lashes Out at German Copyright 'Threat'
Before it's here, it's on the Bloomberg Terminal.
LEARN MORE