Why China Can't Afford a Confrontation With Japan
A quarrel over some rocky islands can't escalate
By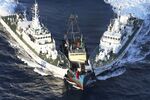 In its latest confrontation with Japan over disputed islands in the East China Sea, China might seem to have all the leverage. China is a rising power, having passed Japan as the world's second-largest economy, while Japan is stuck in the doldrums. With few growth prospects at home, Japanese companies like Toyota and Sony need to sell to Chinese consumers. China is also the world's biggest supplier of rare earth metals, crucial ingredients for high-tech products like Japanese-made hybrid cars.
Don't be fooled, though. China's ability to punish Japan for detaining and then expelling Chinese activists over the weekend is limited, argues Ting Wei, a professor in the department of government and international studies at Hong Kong Baptist University. "The Chinese government will be cautious," he says.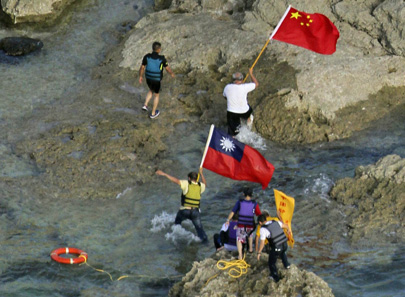 The dispute centers on some rocky outposts northeast of Taiwan called by the Chinese the Diaoyu Islands and by the Japanese the Senkaku Islands. Over the weekend, a group of Japanese activists landed on the islands after Japanese authorities detained and then expelled a group of activists from Hong Kong who landed on one of the islands with Chinese and Taiwanese flags. Angry Chinese took to the streets in cities across the country, denouncing Japan.
China has disputes with many of its neighbors, with the Beijing government quarreling not only with Japan but also with Southeast Asian countries like Vietnam and the Philippines. China has a border dispute with India, too. With a major leadership transition due to take place at the upcoming Communist Party congress, the last thing China's rulers want is an escalating political crisis that will lead Asian countries wary of Beijing's intentions to look to the U.S. for protection.
Moreover, Japan actually controls the islands. Calling attention to that fact isn't in China's interests, says Ting, since anti-Japan protesters might soon start asking why China's government can't protect the country's territory. Chinese leaders "don't want the demonstrations to continue for a long time and develop into a national movement against Japan," says Ting. If Chinese people feel the government is too weak, "they will turn their attention to the Chinese government and criticize the Chinese government," says Ting. That would be "a nightmare" for China's leaders.
Already, the government is trying to contain the anti-Japanese demonstrations before they get out of hand. "Patriotism is a noble act, but protestors should avoid any irrational or violent behavior," the official Xinhua News Agency editorialized on Monday in a story with the headline "Irrational, violent anti-Japanese protests should be avoided."
The Xinhua commentary was a response to protests in Shenzhen over the weekend that led to what Xinhua called "rabid" demonstrators attacking a Japanese restaurant and overturning a Japanese-brand car. And not just any car—a police car. "Although Chinese authorities have encouraged the country's citizens to express their patriotism peacefully, the government ultimately rejects the kind of blind patriotism that can result in violence, especially against Chinese compatriots."