When Founders Hire a Boss and Give Up Control
By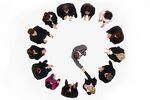 In 2008, Lynda Weinman and her husband, Bruce Heavin, were feeling overwhelmed by the fast-growing online education business they had launched 13 years earlier. Initially intended as a way to teach Weinman's design students to post their portfolios on the Web, the duo had transformed lynda.com into a "$24 million-a-year" venture attracting "a lot of investor inquiries," she says. They hired management consultant Eric Robison to help them sort through their challenges. After a month, Robison came to them with a proposal—he would quit his consulting practice and become lynda.com's president and CEO.
Rather than being threatened, the founders were grateful. "We're teachers. Our goal is to share and help people," Weinman says. "We wanted to focus on culture, mission, passion, and keeping morale high." The Ojai (Calif.) company, still headed by Robison, has more than 300 employees. Revenue in 2011 reached $70 million. Weinman, now executive chair, and Heavin, chief creative officer, work as a team with Robison but focus on what they love: expanding curriculum, coaching new teachers, and creating value for students.
David Millard, an attorney at Barnes & Thornburg in Indianapolis who says he has worked with thousands of entrepreneurs during the past 30 years, estimates that 80 percent of founders of fast-growing companies eventually sell or step aside. Founders typically make transitions after infusions of outside capital, either under pressure from investors or because they want to cash out their company equity; others simply recognize they are better at starting companies than expanding them. "Some of the smartest people we work with understand their limitations and figure if success involves someone else managing their company, that's OK with them," says Rachel Sheinbein, a partner at CMEA Capital, a San Francisco venture capital firm.
That's exactly what happened to Jane DeLaney, who founded recipe and meal-planning subscription service eMeals.com in 2003 with her sister, Jenny Cochran, in Birmingham, Ala. The two bootstrapped the business from a handful of early customers to more than 100,000 active subscribers, who pay $5 to $7 a month to get weekly dinner menus and shopping lists designed around supermarket sales. Last year, with serious competition looming on the horizon, DeLaney and Cochran concluded they needed to step sideways in order to stay in growth mode. "I was at a point where I needed to bring in a key person for the betterment of the company because I knew the vision I had for it was not going to be realized with us doing things the same way," DeLaney says.
In the local business community, the sisters' paths had with crossed Forrest Collier's, who had helped two brothers expand an Internet software company and overseen its sale to technology security company McAfee. Collier was impressed with the enthusiasm of DeLaney's customers. In his previous company, "we had to work hard to get two or three testimonials, but [eMeals] was getting 10 to 20 people who would get on Facebook every day and say, 'You saved my life,'" Collier says. For several months last year, the trio discussed working together.
After having taken over as CEO for founders who were brothers, Collier says it wasn't a stretch to become the head of a company founded by sisters. "I'm working in a very specialized niche," he jokes. The company, with 12 full-time and 20 part-time employees, has seen revenue increase 50 percent during Collier's tenure this year.
Investors suggested professional management for Denver-based technology company TrackVia, but it took founders Matt McAdams and Chris Basham 18 months to take that suggestion. As their customer base expanded there were constant demands for service and new products; meanwhile, they needed a sales team, an office manager, a CFO, and new office space. "First I took over as CEO, then Matt took over. And then we brought in someone," Basham says. "It's scary to have someone sit at board meetings and make decisions, but as we saw stuff that simply wasn't getting done it started to be very frustrating." He adds: "Peyton Manning might be a great linebacker, but you're not going to have him play quarterback and linebacker."
The company has gone from six to 22 employees since they brought in CEO Pete Khanna in 2011, and sales, which had plateaued, have started growing again. "The benefit of delaying the decision is you're good and ready for it when it comes around," Basham says. "We have a tremendous market opportunity, and we realized we were missing out."
Of course, there are founders who can grow with their businesses, become hugely successful, and stay at the helm for the duration. In his entire career, Millard says, he's seen about a dozen. "As life becomes more complicated, the costs of mistakes go from the tens of thousands to the hundreds of thousands," he says. "Many times a founder has the company because they can sell better than anyone else. But good salespeople and inventors don't tend to be the best managers in the world."
For those who need to bring in outside management but resist, "the failure rate is vastly greater," Millard says. "Or they have the option of staying small and becoming a little more than a lifestyle company, but not a lot more."
Before it's here, it's on the Bloomberg Terminal.
LEARN MORE