How I Got Here: Rich Floersch of McDonald's
by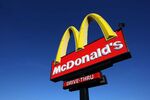 Over the years, Rich Floersch has developed a philosophy of internal development. As chief human resources officer at McDonald's, he believes there are three crucial elements to maintaining a successful business: making sure you have the right talent, creating the right work environment for your employees, and energizing crews and managers through good rewards and recognition. Floersch, who lives in Chicago with his family, sits on the board of directors of the HR Policy Association and in 2009 was inducted into the National Academy of Human Resources. As part of Bloomberg Businessweek's "How I Got Here" series, Floersch spoke with Victoria Black about what goes into exciting employees about their own future, as well as the future of the company. What follows is the story of Floersch's career progression, in his own words. (Some quotes have been edited for space or clarity.)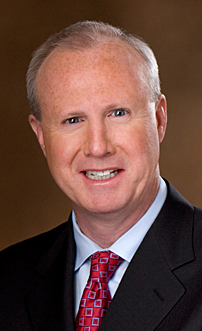 Name: Richard Floersch
Current Position: Executive Vice President, Chief Human Resources Officer, McDonald's
Education: MBA, University at Buffalo, School of Management
I went to Buffalo with the idea that I would become a veterinarian. I realized that wasn't a good choice for me and switched around a lot, moving between majors. Eventually, I decided to do business. I was fortunate enough to find a three-two program at Buffalo that let me do three years undergrad and two years grad. Once I decided I was going to do business, I thought it was a pretty good idea to get an MBA—I knew it would be helpful and here I could get it done in five years vs. six, which was very appealing. I had some really good professors in that program who got me interested in human resources. I stay connected with them today and go back at least once a year to talk to professors, deans, and students, which I really enjoy.
Work Experience:
—Meredith Associates, consultant, Westport, Conn., 1980-1982
After graduating I went to an HR firm in Connecticut. It was medium-sized, very entrepreneurial, and I was extremely happy I made the choice to go there. I was assigned to a variety of different projects and met a lot of different people. The person who ran the firm was a former McKinsey partner who started his own firm. I had a variety of intense projects and got to work with development early on in my career. The firm was acquired 18 to 24 months after I joined and lost its entrepreneurial spirit. It changed more into a corporate job, so I stayed on a few months after the acquisition, then left.
—International Playtex, manager of international compensation and benefits and director of HQ Human Resources, Stamford, Conn., 1982-1984
—General Foods International, director of compensation and benefits, Rye Brook, NY, 1984-1988
A friend of mine who worked at a corporation called General Foods—at that time the largest independent food company in the U.S.—said it was a good place to work and had a good HR development program. So I joined General Foods.
—Kraft General Foods, director of compensation and benefits, Chicago, 1988-1994
Phillip Morris acquired General Foods in 1985 and Kraft in 1988, and combined them as Kraft General Foods. I was the head of compensation for General Foods International at the time, and Kraft asked a few General Foods people to move to Chicago to help with integration. I was one of them. There was a massive amount of work that needed to be done to integrate the two companies and harmonize compensation and benefit programs, and I loved moving to the Midwest.
—Phillip Morris, director of compensation and benefits, New York, 1994-1998
—Kraft Foods International, senior vice president of human resources, Rye Brook, N.Y., 1998-2003
I headed up compensation for Phillip Morris for about five years. Then I said I wanted to do something different, to go on what we call in HR the "generalist" track. I wanted to be on the international side of things, so they said I had to move overseas. I asked where? They said if I moved to Zurich, a person from Switzerland would run Kraft International and I would run the European division. I said O.K. But the guy who was coming from Europe bailed, so they said, 'Let's just give Rich the job.' So I headed up HR for Kraft International, which included everything but the U.S. and Canada.
—McDonald's, executive vice president, chief human resources officer, Chicago, 2003-present
I got a phone call from a headhunter in 2003 asking if I'd be interested in moving back to Chicago to be the head of HR for McDonald's. After coming out here and interviewing with fifteen associates from McDonald's when they were just starting the revitalization of the company—they brought in new management and launched the plan to win and they were so open to new ideas—I went back to Connecticut to tell my wife that this was exactly what I wanted. It was the right location, the right company with a tremendous reputation as a brand, and it was in the middle of a revitalization that I could tell was going to work. I accepted the job one week before Thanksgiving, and my wife, my four kids, and I  moved to Chicago by the second week of December.
Final Word
The most important thing is to do something that really makes you excited and that you are really passionate about, and good things will follow from that. Be selective about the companies you join. There are companies that have great reputations for development and some that don't, and one of the most important things when you're starting out is to look for a company that prides itself on the development of its talent.
Before it's here, it's on the Bloomberg Terminal.
LEARN MORE