Gu Kailai Trial Sheds Light on China's Legal Flaws
By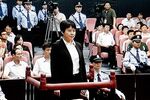 That was fast. After a one-day murder trial on Aug. 9, there was no doubt the Hefei Intermediate People's Court would soon deliver a guilty verdict against Gu Kailai, the wife of purged princeling Bo Xilai, a Politburo member and party boss of Chongqing before his ouster in March led to the biggest political crisis in China since the 1989 democracy movement. The big question was what sentence Gu and her co-defendant, Zhang Xiaojun, would receive.
For that, we wait. Court deliberations are supposed to take time. After all, even a show trial has to follow certain norms. The court "is simply playing the part," says Jerome Cohen, a professor at New York University School of Law and a leading authority on Chinese law. "They want to make it look like the court is making the decision."
While the Gu case is unusual, since it involves people at the highest levels of Chinese politics, it does illustrate widespread shortcomings of the system, Cohen says. Indeed, in some ways Gu fared better than most criminal defendants. Charged with poisoning British businessman Neil Heywood, Gu couldn't have the lawyer she wanted—but at least she had a lawyer. About 70 percent of Chinese criminal defendants don't have any representation, according to Cohen. "The whole thing is stacked against the suspect," he says.
In his decades following China's courts, Cohen knows of only one acquittal of a high-profile defendant in a case with political sensitivities: In 2006 a Beijing court dismissed charges against New York Times researcher Zhao Yan of revealing state secrets to the newspaper. The court, however, still found a way to imprison Zhao, convicting him of fraud.
Some look on the bright side. "The fact that we have a defendant like this can be seen as a step forward," Shanghai-based trial lawyer Yan Yiming told Bloomberg News. "But just because this happened to them doesn't mean we have the rule of law."
Still, it's possible that many Chinese will read the sanitized coverage in the official state-run media and regard the trial as a sign the legal system is working just fine. In their argument to the court, prosecutors focused on Gu, saying she had a financial dispute with Heywood and believed he was a threat to her son, Bo Guagua, who was a student at Harvard's Kennedy School of Government.
Conspicuously absent in the accounts is mention of Gu's husband, says Nicholas Howson, a professor of law at the University of Michigan. In the coverage from Hefei of the trial, "there is not one ounce of connection to Bo Xilai—no aspect of his corruption, of his engagement in a coverup, of his being involved in a conspiracy," Howson says. Without Bo as a main player, "it's now perfectly plausible [Chinese] can now look at this as a nonpolitical proceeding against a mother out to protect her son," he says. "So there is room to think that some people in China might look upon this as all quite legitimate."
Even though criminal cases remain highly political, China's legal system has actually made progress in less sensitive areas, Howson says. In cases involving contract disputes, shareholder rights, and corporate law, Chinese courts are making significant progress. "You are seeing rising expectations that courts are the place to go," he says. Cases that involve issues related to politics and social stability remain off limits, Howson says, "but there is this other massive area where the Chinese legal system is working far better than we had any right to expect years ago."
Before it's here, it's on the Bloomberg Terminal.
LEARN MORE