Heating Up a New Category: Refrigerated Pet Food
By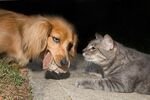 In 2007, tainted dog food from China sent pet lovers across the country racing to their vets. The panic buoyed domestic pet-food makers such as Freshpet, which had launched the previous year and was struggling to convince retailers to let it install coolers in their stores to prevent its fresh dog food from spoiling.
Chief Executive Officer Richard Thompson expects that the 100-employee Secaucus, N.J., company will have $50 million in revenue this year, up from $30 million in 2011. The category claims less than 1 percent of the $20 billion U.S. pet food market today, but market researcher Packaged Facts expects it will grow by 25 percent annually through 2015. I spoke with Thompson, a serial entrepreneur who once headed the Meow Mix Company, about pioneering a new product category (that now includes ice cream); edited excerpts of our conversation follow.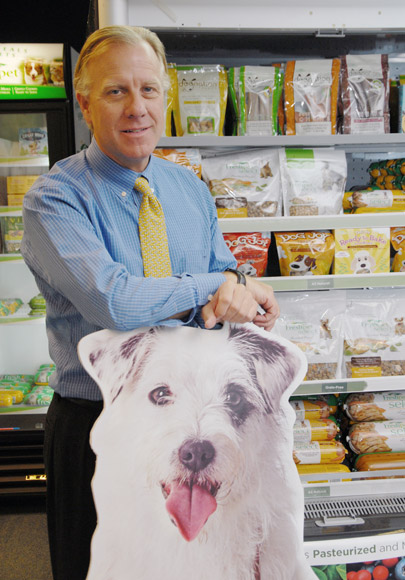 What was the biggest challenge when Freshpet started?
It's easy to put preservatives in something and leave it on the shelf for a couple years. Making fresh pet food is a completely different process: We had to find a factory, the people that make it are trained differently, the packaging is completely different. Distribution is very difficult because before, people would put [the food] on a pallet and it was no big deal if it got there in a day, a week, or a month. It didn't matter whether it was hot or cold outside. Fresh food needs a chilled distribution system and it can't sit in the back of the store; it sits in the dairy case.
Nobody in the pet industry had ever dealt with coolers before in terms of shelf space. It was a big hurdle to overcome until people got the idea that we're building a category within a category.
How did you overcome that obstacle?
We have to supply and install the coolers. If electricity is not available in the aisles of pet stores or in the pet-food aisles of grocery stores, we have to run electricity in. No matter which way we turn, we find challenges.
The way Americans view their pets has changed tremendously over the past couple of decades. Does that help Freshpet?
It's huge. I grew up on a cattle farm in Kansas. Our dogs lived in the barn and we fed them table scraps, supplemented with dog food occasionally. Now you see pets in people's beds. My mentality is in-between. I've come a long way since being a farm boy, so I don't mind my pets sleeping in the house, but with my allergies they don't sleep in my bed. Our business is dog- and kid-friendly; we have dogs at the office every day.
You're a serial entrepreneur. How did you get started?
I was an entrepreneur from the day I was born. My dad believed in hard work and ethics. I got a paper route and before long I had other kids working for me. I had a business in high school making candles. In 1968 my buddy and I got a contract with Pizza Hut to produce candles and candle-holders for all their pizza restaurants. I went to a local community college to study chemistry, figuring I needed to learn more about how to make candles. When I was a sophomore, I sold the business for about $1 million. I said: "Why am I going to college?" So I left.
After that I worked in the oil and gas industry in northern Minnesota and I met the farmers that owned all the surface rights, where they grew durum wheat. One day, I realized I was standing on my next venture: quality pasta. In 1986, I started American Italian Pasta, based in Kansas City, using $25 million I borrowed from CIT. Eventually we became the largest producer in North America and took the company public with Goldman Sachs.
How did you go from pasta to pet food?
The byproducts from our milling at the pasta company we sold to people who put it into pet food. Eventually we decided to make private label pet food ourselves. The pasta company went public, but I'm not a guy who runs public businesses. I teamed up with John Childs of J.W. Childs Associates, a private equity firm. We purchased Meow Mix and owned that company for less than two years before we sold it to another private equity firm and they sold it to Del Monte  in 2006 for a total of $1.2 billion.
How have you experienced failure?
Right before we bought Meow Mix, I pulled together $20 million and started a smaller pet food company, Thompson's Pasta Plus. The idea was to put pasta into the pet food and make it soft and chewy. I got a patent and developed the technology but we were 15 years ahead of our time. We had a group of high-net-worth shareholders who were all great friends, but one person couldn't agree on moving forward. We sold the business to a competitor and within several months we bought Meow Mix.
What did you learn from that?
Be sure you're well-funded in advance and you don't have to depend on one or two shareholders for something. Even if you're great friends, you have to have the right structures in place. Without the knowledge I learned in that experience, I would have never been able to do what I did with Meow Mix. So you learn a ton and good things happen out of it, but it's hard.
What's coming up for Freshpet?
We recently entered the cat food market, where our category is expected to grow significantly over the next five years. We have introduced a line of cookies, turkey bacon, and ice creams and yogurts. We grew 80 percent last year and we aim to get to 10 percent of the total market and reach $2 billion in annual sales.
Before it's here, it's on the Bloomberg Terminal.
LEARN MORE