A Day In The Life: Assistant Brand Manager
by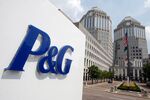 "A Day In The Life" is an ongoing series that highlights popular post-MBA job functions, as seen through the eyes of the recent grads in the positions.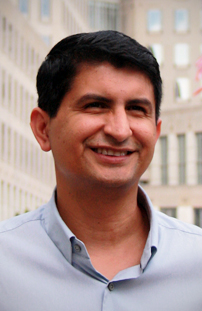 What does an assistant brand manager do with his time, especially when the brands of his company service more than 4 billion people? To find out, Bloomberg Businessweek's Victoria Black spoke to Isaac Santos, a 2011 MBA graduate from Emory University's Goizueta Business School, who holds that position at Procter & Gamble's headquarters in Cincinnati, focused specifically on the company's Old Spice brand.
Before enrolling at Goizueta, Santos, 40, worked as a project manager at the Department of Environmental Protection in Florida, testing the sanitation of drinking water. He grew up in Guayaquil, Ecuador, and studied environmental engineering at the University of Florida.
Here's a peek into Santos's daily routine (some responses have been edited for space and clarity):
7 a.m. I wake up and start reading e-mails. I spend 20 minutes responding to the urgent ones while watching the news. Since I'm in a global role, e-mails come in from my regional counterparts throughout the night.
8:30 a.m. I get to the office and check my calendar. I get more than 70 e-mails each day, so I pace myself in answering them. I answer the first batch at this point.
9:00 a.m. The brand marketing group meets to discuss relevant topics and share news about the business, competition, or trends.
9:30 a.m. I meet with my manager to set objectives for the week. I also use part of this time to get some coaching from him. Coaching is a key behavior at P&G and happens between all levels—upwards and downwards.
10:00 a.m. I work on a recommendation for a project I want to bring forward to our leadership team today. This includes mining quantitative data in P&G's databases and documents, as well as analyzing qualitative data from external sources like Google. I start putting together what I've found in a PowerPoint slide deck. This takes me back to my management practice class at Goizueta, where I learned to add structure around ambiguous business problems.
11:30 a.m. I meet with our summer intern. We discuss the status of his projects, as well as any obstacles that he's facing. As his coach, I act as a barrier-breaker to help him be successful.
12:00 p.m. Round two of checking and answering e-mails and voice mails and then it's time for lunch. Some days I go outside for lunch with co-workers, others I just go to the office cafeteria. Today, I went to the cafeteria and brought lunch back to my desk so that I could finish the presentation for our lead team this afternoon.
1:00 p.m. Time to manage day-to-day business. In my global role, I oversee the business strategies of three regions: North America, CEEMEA (Eastern Europe, Middle East, and Africa), and Latin America. Today's discussion is about claims, trademarks, and packaging design.
2:00 p.m. I present to the multifunctional brand lead team to discuss my recommendation.
2:30 p.m. Recommendation approved by the lead team. Now it's time to work on a PowerPoint deck that communicates all commercial elements of a global project I'm about to share with the various regions. They will use this to deploy and execute the idea.
3:00 p.m. I meet with the 'Be a Mentor for a Day' team, a cross-brand/cross-functional team that mentors at-risk junior high students. I will be leading the next event and today we are meeting to discuss ideas to improve the program.
3:45 p.m. Mental break. The day can be busy, so I try to take 15 minutes to surf the internet and socialize. I have good friendships with my co-workers and we don't take ourselves too seriously. We share a lot of laughs throughout the day.
4:00 p.m. Conference call with the brand's advertising agencies to discuss ongoing and upcoming creative work, such as TV ads, digital, and overall communication priorities. Today we discussed casting for our new commercial, talent, and music rights for some of our previous advertising, as well as a new digital idea that will be coming out this fall.
5:00 p.m. This is time I have set aside on my calendar to learn more about the business. Today, I'm reviewing a deck about concept writing.
6:00 p.m. Round three of reviewing e-mails before calling it a day.
6:45 p.m. Dinner time. I like to go to dinner with co-workers or grab a quick bite to eat before heading out to meet up with friends. Today we went to a new restaurant downtown on the river. It's a nice way to unwind after a busy day.
8:00p.m. Salsa on the Square. This is a weekly summer event in downtown Cincinnati. In addition to hanging out with friends and meeting new people, it allows me to have fun via a now 10-year-old passion of mine, salsa dancing.
10:00 p.m. Work out on the treadmill, followed by a few weight reps. Time is my most valuable asset and it's often difficult to find time for the activities I enjoy, but I try to stay fit because my health is important.
11:30 p.m. I watch some TV and then go to bed around 12:30 a.m.
Before it's here, it's on the Bloomberg Terminal.
LEARN MORE