Why Burger King Doesn't Like Obamacare
By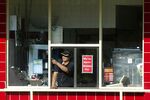 President Obama's health-care law will force businesses to buy insurance for their employees or get slapped with a fine. But one category of employers will be spared that expense: businesses with fewer than 50 workers. Many of the roughly 4.5 million businesses that employ fewer than 50 workers are familiar restaurant franchises: Burger King, McDonalds, Subway.
These companies use lots of part-time workers and are unlikely to pay them full health benefits, given the high cost of providing insurance. Many of these part-time workers are poor enough that the government is already subsidizing their health care through Medicaid. Obamacare expands that support: Medicaid will cover more people, and families earning up to 400 percent of the poverty line will get a lot of subsidies to help them buy insurance on state health exchanges.
But now franchise owners with more than 50 employees will have to chip in, and many shudder at the thought. Subway, Burger King, and Dunkin Donuts, the Wall Street Journal reports, went to Capitol Hill last week to complain to lawmakers about the added costs. McDonald's chief financial officer said that the law will add $10,000 to $30,000 in costs to each of the company's 14,000 franchises.
Franchisers whose staff at one or more restaurants hovers around that 50-worker mark are wrestling with a tricky set of choices. If you expand a little, will the new profits be sucked up by health-care bills? Maybe it's worth staying under the 50-worker mark and avoid triggering the requirement? Maybe you should cut workers' hours so they won't qualify as employees that must be covered? The Journal cites an owner of two Quiznos restaurants who did just that. After Obamacare passed, he abandoned plans to buy more restaurants. He thinks the tradeoff might not be be worth it. And he's probably not the only one.
Before it's here, it's on the Bloomberg Terminal.
LEARN MORE