Confessions of an Insider Trader
Lawyer Matthew Kluger shared secret info on 30 mergers
By
Every dawn in the early spring of 2011, Matthew Kluger peered out a window of his home in Oakton, Va., wondering when federal agents would knock at his door. Kluger, a mergers-and-acquisitions lawyer, says he worried that authorities were closing in on him as the source of illegal tips in a three-man insider-trading ring that eluded detection for 17 years.
The knock came on April 6. U.S. agents handcuffed Kluger, hustled him into a Dodge Intrepid, and drove to the Federal Bureau of Investigation office in Manassas, Va. The evidence against him included recordings of him telling the man he tipped to get rid of a cell phone that could lead back to him, and to do it carefully because authorities use phone-sniffing dogs. "I really would like to see this phone go bye-bye ASAP," Kluger said, adding: "Do you want this to be our undoing?"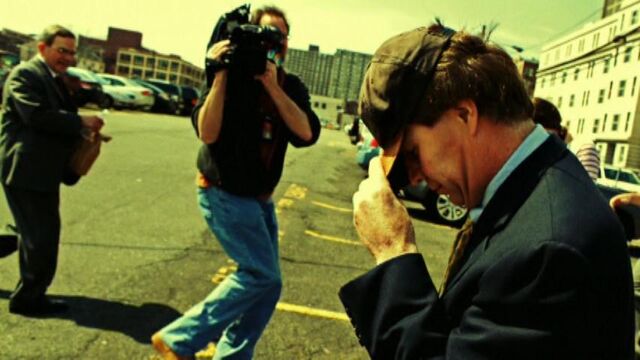 Kluger began confessing his crimes to authorities the day of his arrest. He first detailed them to a Bloomberg reporter nine days later, after posting bail in Newark, N.J., when he needed a ride back to jail to pick up his heart medicine. He offered additional details over the next year. His story provides a unique view of insider trading by a mid-level lawyer who moved from one powerful firm to another, exploiting his access to partners and confidential documents. It shows how difficult it is to police such activity when conspirators take care to conceal their crimes and trade with discipline. The trio's downfall came only when one of them changed the routine after almost two decades.
Their stealth helped Kluger steal secrets from some of the most prominent U.S. law firms, including Wilson, Sonsini, Goodrich & Rosati and Skadden, Arps, Slate, Meagher & Flom. The three men made $37 million in profit on deals involving some of the largest technology companies, including Oracle, Adobe Systems, Hewlett-Packard, and Intel.
The plan was simple. Kluger, 51, gleaned details of mergers at four of the six law firms where he worked. He identified the most promising deals with Kenneth Robinson, a mortgage broker and old friend. Robinson then alerted his friend Garrett Bauer, a day trader who bought shares of companies in play. After the deals went public, Bauer sold the stock at a profit. The arrangement worked 30 times between 1994 and 2011. "There was an excitement on finding a deal that looked promising," Kluger says. "There was an excitement on reading what the profits were. The final excitement was picking up a bag of cash."
All three men pleaded guilty last year in federal court in Newark, where prosecutors built the case. The government said it was one of the longest-running insider-trading schemes ever, with Bauer making $32 million in illicit profit. Bauer got nine years, which he began serving in July. Robinson will serve just 27 months, a reward for cooperating with authorities.
Kluger, who made less than $1 million, was sentenced on June 4 to 12 years in prison, the longest insider-trading term in U.S. history. He has also settled a Securities and Exchange Commission lawsuit, agreeing to pay $516,510. By contrast, Raj Rajaratnam, the Galleon Group co-founder convicted of masterminding a much bigger insider-trading ring last year, received an 11-year sentence and was hit with more than $155 million in civil and criminal penalties. Both Kluger and Bauer are appealing their sentences. Kluger says he was surprised to learn at the FBI offices that Bauer had kept more than 90 percent of the profit. He says he thought they were splitting the money equally. "Maybe you want to laugh and say of course there's no honor among thieves," Kluger says. "But even when you're doing something you're not supposed to do, I trusted that they were honoring the commitments that they had made."
After graduating from Cornell University in 1984, Kluger worked in restaurants in Texas, sold Toyotas in California, then moved to New York to work in residential real estate. Finally, Kluger decided to pursue a career as a lawyer. In 1994, after his second year of law school, he became a summer associate at Cravath, Swaine & Moore, assigned to mergers and acquisitions. During that summer, Kluger says, he talked on the phone to Robinson. Robinson was intrigued by the nonpublic information on public companies that Kluger had access to each day. "He said, 'So what you're telling me is you get to know what's going to happen before the rest of the world does,' " Kluger says. "I said, 'Yeah, I guess.' He said, 'You could make a lot of money with that information.' I remember saying, 'Yeah, but it's really risky. You could end up going to jail.' " Robinson, who will report to prison after the Sept. 3 Labor Day holiday, declined to comment.
After Robinson arranged for Kluger to meet Bauer, Kluger passed information about the acquisition in 1994 of Neutrogena by Johnson & Johnson, a Cravath client. That year, Kluger left Cravath and worked briefly at Milbank, Tweed, Hadley & McCloy, another New York firm. Soon the men had their first run-in with investigators. An SEC lawyer called Kluger, asking about three transactions on which he had leaked inside information. Regulators subpoenaed bank and phone records. Kluger hired a lawyer. "I was ready to sell Robinson up the river, like he ultimately did to me," Kluger says. The probe fizzled without the SEC suing anyone or prosecutors filing charges. "They had us in the cross hairs and backed off," Kluger says. "We were emboldened, somewhat."
The scheme continued while Kluger worked at two other prominent law firms, Skadden Arps and Fried, Frank, Harris, Shriver & Jacobson. In December 2005, he landed at Wilson Sonsini, working in Washington, D.C. Eleven insider trades followed, including a Sun Microsystems deal that made $11.4 million in illicit profit.
To cover his tracks, Kluger became adept at searching the titles of documents in Wilson Sonsini's computer system to determine how far a merger had progressed. He didn't want to open documents and leave an electronic fingerprint. He listened closely to what his colleagues said around the office. "People at law firms yap about things they're not supposed to yap about," he says. "Ninety percent of what I learned about the Sun Microsystems deal came from my hearing about it from an antitrust partner who had a big mouth." Alicia Towler White, a spokeswoman for Wilson Sonsini, declined to comment.
In 2007, Bauer weathered an SEC investigation into his activities, Kluger says. That investigation, though, did not close. The agency used new technology that analyzes trading patterns to confirm its suspicions that Bauer had an inside source on Wilson Sonsini merger deals, according to Daniel Hawke, chief of the SEC's Market Abuse Unit. Robinson and Bauer often traded in the same stocks, although Robinson avoided the Wilson Sonsini deals. Then the SEC got a break. Robinson himself bought shares of 3Com before its acquisition by Hewlett-Packard, a deal handled by Wilson Sonsini. That helped investigators conclude that Robinson and Bauer had a common source, according to a person familiar with the matter who asked not to be identified because the investigation was confidential. In the summer of 2010 the SEC went to the U.S. Attorney's Office in New Jersey with its evidence. Prosecutors took up the case, working with federal agents, who approached Robinson in March 2011. Within days, Robinson agreed to cooperate.
That same month, Kluger started a new job as president of a transportation company. Still, he needed to collect his final cut of $88,000 from Robinson. When Kluger called him on March 13, Robinson dropped a bomb: The FBI and Internal Revenue Service had searched his house in Long Beach, N.Y., six days earlier.
Robinson said agents knew he traded on information from Wilson Sonsini and could link him to Bauer. Robinson didn't say he had already betrayed Kluger and Bauer. He helped agents secretly record his friends making incriminating statements. Kluger and Bauer, known to his partners as Mr. G, fell into the trap. In calls over the next three weeks, Kluger said he destroyed a computer and iPhone used in the scheme. He counseled silence. "As long as Mr. G keeps his mouth shut, and I keep mine and you keep yours, I don't think they're gonna find enough of anything," he said.
By April 6, agents had found enough evidence. They showed up at Kluger's Colonial home at 6:50 a.m. to arrest him. At the same time, other agents handcuffed Bauer in his $6.7 million condominium on New York's Upper East Side. Prosecutors charged Kluger and Bauer with securities fraud, conspiracy to commit securities fraud, conspiracy to commit money laundering, and obstruction of justice. Robinson pleaded guilty a few days later.
Both Bauer and Kluger entered their guilty pleas last December. U.S. District Judge Katharine Hayden was not persuaded by Kluger's pleas for leniency. She said he engaged in "thuggish" behavior that helped undermine investor confidence in the market and fully deserved 12 years in prison. Kluger says he was told that the Bureau of Prisons assigned him to a facility in Butner, N.C., where Bernie Madoff is serving 150 years. Kluger is scheduled to surrender on Aug. 7
Before it's here, it's on the Bloomberg Terminal.
LEARN MORE