A Day In The Life: Vice President of Debt Finance
by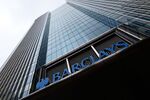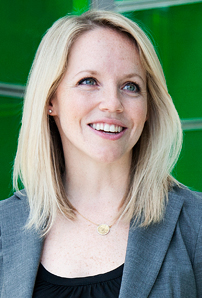 "A Day In The Life" is an ongoing series that highlights popular post-MBA job functions, as seen through the eyes of the recent grads in the positions.
What does the average workday look like for a product owner who builds tech projects for one of the world's largest banks? To find out, Bloomberg Businessweek's Victoria Black spoke to Kara Larsen, a 2010 MBA grad from Ohio State's Fisher College of Business, who performs this role as vice president of debt finance at Barclays's headquarters in London.
Before enrolling at Fisher, Larsen worked in sales at Phillip Morris in Washington. She grew up in Columbus, Ohio, and holds an undergraduate degree in marketing from Ohio State. During both her undergraduate and graduate experiences, Larsen studied abroad in the United Kingdom—in London as an undergrad, and in Edinburgh as grad student.
Here's a peek into Larsen's daily routine at Barclays, in her own words:
5:45 a.m. I wake up, have coffee, and spend about an hour or so getting ready.
7:00 a.m. I'm out the door, on my way to work. I have about a half-hour commute by tube into the office.
7:30 a.m. I get to my desk and because we have an open work floor plan, I sit with the rest of my team.
7:45 a.m. I have a video conference call with my team in India. This is called a scrum. We talk about our progress on a a pricing tool we're in the process of developing. We discuss what we did yesterday, what we did today, and flag anything that might stand in the way of our goals.
8:10 a.m. I have a call to catch up with my point contact in India, who is called a scrum master. We discuss our vision for the project and priorities I set, which he helps execute with the team in India.
8:30 a.m. I go back to the video conference room and meet with two other product owners and the key members from our tech team. This meeting is known as the scrum of scrums. Because this is an agile project, we have been gathering the requirements for the build incrementally and testing as we go. This is part of the project methodology.
10:00 a.m. I have another call with my team in India. We talk through any questions they have and provide requirements for the team. This is a chance for them to stop and ask us if they're doing everything correctly and understand the logistics behind the build.
10:30 a.m. I have a meeting—a conference call with the folks here in London, the key members of our tech team, and people in India who did code for a former project. This meeting is a walk-through about product migration. What it means for me is that we're moving from one tool we've already built to a brand new model and we're trying to figure out whether we can use any elements of the old model in the new tool.
11:30 a.m. I have a meeting with one of the guys from India and one of the business analysts on my team. We basically want to look at a way to make our planning style more efficient and effective.
12:00 p.m. Key members of the tech team and product owners—two people in a similar role as me—get together to discuss the design of the new tool and how its components overlap between our three work streams. We talk about how we want to create a consistent design between them.
1:00 p.m. I run downstairs and pick up a sandwich. I then eat lunch at my desk while answering e-mails.
2:00 p.m. I have a meeting with the test team manager and our technology partner to take a look at the strategy we've designed to test the tool that we're building.
2:30 p.m. I have a meeting with the other two product owners where we look at what we're building over the next couple of weeks and prioritize what we're doing.
4:00 p.m. I have a meeting with one of our new business analysts to find out more about her expectations on the job and how she is holding up with this new role in the project.
5:00 p.m. I have a meeting with one of our tech colleagues who is trying to understand our strategy, long-term, for the tool we're working on.
5:30 p.m. I catch up with one of our stakeholders. We are about to do a big release in one of our project areas, so I have to meet with him about feedback on what has been released so far.
7:00 p.m. The new business analyst on my team and I tested the latest release of our tool. It just went live, so we have to make sure it is in working order and acceptable to the business.
7:30 p.m. I'm usually out of the office by now, but today I have a bunch of administrative work to do—some compliance training for the bank and my mid-year review comments. We had set objectives earlier in the year and I have to re-evaluate my performance.
9:00 p.m. I leave the office and make my commute home.
9:30 p.m. I get home and make dinner with my boyfriend. We make salmon rice and tomato and basil salad.
10:30 p.m. I watch a little bit of the news before going to sleep.
11:00 p.m. I get to sleep and set the alarm for 5:45.
Before it's here, it's on the Bloomberg Terminal.
LEARN MORE