A Day In The Life: Product Marketing Manager
By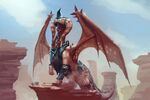 "A Day In The Life" is an ongoing series that highlights popular post-MBA job functions, as seen through the eyes of the recent grads in the positions.
What does the typical day look like for a marketing manager at a top social-gaming company? To find out, Bloomberg Businessweek's Victoria Black spoke to Daniel Helmhold, a 2011 ESADE MBA grad, who holds that position at Kabam in San Francisco. Before enrolling at ESADE, Helmhold worked in online ad sales at Google when it was still a private company. He grew up in the heart of Silicon Valley, in Cupertino, Calif., and has an undergraduate degree from the University of California, Davis, where he studied international relations and Spanish. Here's a peek into Helmhold's daily routine, in his own words:
6:30 a.m. I get up and get into my workout clothes and have a quick breakfast bar so I have enough energy to work out. I do this before I do anything else—before opening my computer and turning on my cell phone.
7:30 a.m. I usually sit in the back yard with my laptop and a big cup of water to cool down. I don't drink caffeine, so it's pretty much all water, all day. I check my e-mail to see what has come in overnight from the offices in Beijing and Luxembourg.
8:00 a.m. After checking in and seeing that there's nothing crazy going on, I shower, do my hair, and get dressed. Then I leave to go to work.
8:30 a.m. I listen to the Wall Street Journal morning edition podcast while I commute to work. My commute consists of a two-block walk to the train and then just five minutes on the train to downtown San Francisco. From there it's just another two-block walk to the office.
9:00 a.m. I get to the office, which is completely empty because few of our engineers are here by 9 a.m. I go to a meeting with the senior director of product marketing and the community management team. There are associates dialing in from Luxembourg. We get together to discuss the review results of all events that have occurred recently, and we go through the metrics of the program: the number of people that engaged, the revenue generated from events, key learnings of what we should execute again and what we shouldn't. We also take a detailed look at what we are executing in the coming week. We are running a big event on Twitter, for instance, and want to increase the number of people following us by a given number. We take a look at our four-week plan, which is relatively long term—we work in one- to two-week sprint cycles and like to produce new content once a week. So four weeks is a major horizon we work with.
10:00 a.m. I go through my e-mails and catch up on daily correspondence—understanding what people need and getting back to them. I spend about an hour trolling through e-mails asking and providing deliverables.
11:00 a.m. I have a weekly team meeting for one of our games, Dragons of Atlantis. This game team meeting is made up of our front- and back-end engineers, 2D and 3D artists, PX player experience, and quality assurance, who test the game to see new features. Then there is product marketing (me), community management, and our monetization team, and we all go over exactly what is going on with the game. We go over the road map—when we are releasing new features and what's going live. And we talk about major issues: blockers, bugs, problems, and their status. Every group gives an update and we have strategic discussions for specific plans. If there's something large coming up, I will build a plan. It's lots of coordination.
12:00 p.m. Time for lunch. We get lunch catered free at work every day. I eat at the office probably nine out of 10 days. I eat lunch at my desk pretty much every day, just grabbing it from about 20 feet away and sitting back down.
12:30 p.m. I sit and play our games on Kabam.com and the games of our competitors to keep an eye on what everyone's doing and to know our competition.
1:00 p.m. I have a meeting with one of our producers for Dragons of Atlantis and one of our engineers. This meeting is about integrating a new feature into the game and coordinating that feature between the producers and the engineers. We go over time tables and specifics for its launch.
2:00 p.m. I am out of meetings for a few hours, which is nice. I have two projects I'm working on. One is a one-sheeter, a one-sided piece of marketing collateral that represents the main selling points—the marketing points of a given name. It might include screen shots, a bit about the story, a blurb about what is so successful and special; it could be used for a cover letter or a press release, or be brought to a media event, conference, or recruiting event. This one is for Realm of the Mad God. The other project I'm working on has to do with cross-promotion, moving players between our games. I'm working on creating messaging and pulling groups of users to promote a different game of ours within our portfolio. This consists of writing copy on one side and pulling data out of a database using SQL queries to get a list of users to message. I put my headphones on to do this and listen to classical music to try to get into the zone.
5:00 p.m. I work with our monetization team and community managers to plan a flash sale, a very short sale for Dragons of Atlantis. We plan which channels to communicate it over, decide how long we will run it, and plan to put it out later in the week.
6:30 p.m. I leave the office and catch the shuttle to a gym downtown, where I play squash for about 45 minutes. After that, I catch the shuttle back to the train and make my commute home.
8:30 p.m. I go out to eat most nights, but tonight I order take-out from Mission Chinese Food and walk the two blocks to pick it up.
8:45 p.m. I watch the end of the Giants baseball game, relaxing on my couch while eating dinner. After that, I just sit and poke around on my laptop while watching The Colbert Report and The Daily Show, which I Tivoed the night before. I spent a few hours like this, doing nothing horribly productive.
11:00 p.m. I turn the TV off and go to bed and read. I am a big sci-fi and fantasy reader, and tonight I am reading Stephen King's newest novel. I read for about an hour and go to bed.
Before it's here, it's on the Bloomberg Terminal.
LEARN MORE