Using a Barter Exchange to Conserve Cash
by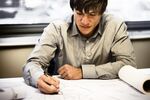 For small businesses struggling with low demand and stunted cash flow in the wake of the recession, an old idea could drive new business: barter. The 16,000 members of International Monetary Systems can conserve cash and expand reach by selling their products and services on its exchange for trade dollars accepted by fellow members, says Chief Executive Officer John Strabley. The $14 million company, established in 1985 in New Berlin, Wisc., is the largest independent trade exchange in North America, serving 52 metro markets and facilitating $225 million in business-to-business trades last year. IMS takes a 6 percent cut of each transaction in cash (not trade dollars). I spoke to Strabley recently about how barter works and which companies can reap the most benefit from it; edited excerpts of our conversation follow.
Barter has been around for decades, but it hasn't really caught on. Why?
The concept hasn't reached anywhere near critical mass. The main obstacle to organized barter is a misconception about the word "barter." People still think about barter like trading a peanut-butter-and-jelly for a salami sandwich at the school lunch table. That's direct trading.
Barter within an organized exchange network is not a direct trade between two members; that's all wrong. It's a system that allows payment for goods or services in trade dollars that can be spent with anyone else in the system, which opens worlds of possibilities. In our simplest form, we are merely a payment-processing system that aggressively sells for member businesses.
How does a barter transaction work?
For example, we have a member company in Madison [Wisc.] that owns eight hotels and is continually looking for advertising and promotion. They work with our broker to put together a media budget that might include direct mail, radio, billboards, and print ads in travel and meeting-space publications. We help them expense that program out with their trade dollars and then we help them fill their empty rooms when their occupancy is going to be below 80 percent. We generate revenue by taking 6 percent of all transactions.
What are trade dollars?
That's the currency we use. A client pays $495 to open a lifetime membership with us and they start with a zero balance. Our broker gets to know that business and helps them start earning trade dollars. The hotel might say that the month of August is a light time for them, so we put the vacancy sign up and drive customers to them in August from within our network. When one of our members checks into the hotel they pay for their stay with trade dollars. The hotel owner puts those dollars into his advertising budget or uses them later for anything else. They get a balance statement every month through our online program and they can authorize transactions online, like putting through a credit-card payment.
Which businesses take advantage of barter?
Most are small and mid-sized businesses with empty chairs and a perishable product. We're talking about the window washer with no jobs on the schedule or the baseball team with extra seats. How many restaurants have empty tables on Mondays? They're discounting heavily, using Groupon, when we can drive business to them at full retail price. The No. 1 small business we have is dentists. Our members use them to offer their employees dental benefits, which typically employees don't get unless they work for a big employer. In fact, a lot of our members use barter as a health-benefit backup program so they can give their employees dental, optical, and chiropractic care.
Has your membership been growing?
There's no question that we have been getting more attention from our established members in the past few years than at any other time in the past 22 years. Our membership has grown by about 1,000 in the past 10 years, but recently it has stabilized. We lost many members during the recession because so many fantastic restaurants and service sector companies closed overnight.
What are the tax implications of barter transactions?
In 1982, the IRS recognized barter as legal tender and barter exchanges as third-party record keepers, like accountants and banks. The exchanges must report barter income to the IRS on form 1099B.
Have you heard about any unusual trade exchanges?
One of our clients, a jeweler, had a hernia operation done on trade and the surgeon used those trade dollars to buy some golf clubs.
We've gotten letters from business owners who've told us that we're the reason their kids are getting Christmas presents. One said he was paying his rent on trade for a short time while his life was really challenging. Our members might not take front-row tickets or a limo ride or that trip to the Caribbean if they had to pull cash out of their business in order to do it, but they can with trade dollars. We had a printing company owner who set up a deal where he sent his mother flowers every month. He made one phone call, she got the flowers for 12 months and he was a hero.
Before it's here, it's on the Bloomberg Terminal.
LEARN MORE