Twitter Ads Hit or Miss With Small Business
By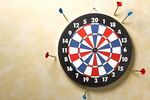 Jessica and Tad Hughes thought Twitter would be a great place to promote their Houston business, Tad Hughes Custom Fit Studio, which tailors bicycles to riders' needs. So when they got an offer for $100 in free ads on the site in April, Jessica started experimenting. The next month, after spending the credit and a further $54 of their own money, she stopped advertising, having gained fewer than a dozen new followers. She didn't know where her "promoted tweets" were being displayed, and none of the new fans appeared to be from Texas. "There is absolutely no comparison between our Facebook and Twitter advertisements," says Hughes, who has bought locally targeted ads on Facebook for about a year.
In March, Twitter attempted to recruit mom-and-pop advertisers such as Hughes for the first time. Like ads on Facebook and Google, Twitter's small business offering is "self-service," meaning clients can buy the ads online without talking to a salesperson. Twitter had an estimated $134 million in U.S. ad revenue last year, according to research firm EMarketer, a figure dwarfed by Google and Facebook. If the new system works, it could help Twitter capture spending from businesses too small to afford its regular advertising. But three months into the trial, it's not clear yet how Twitter's ads stack up to its competitors'—and whether small businesses will find them worth the money.
Twitter spokesman Will Stickney declined to answer questions about small business advertising, saying in an e-mail that the company is "still digging into the meat" of the three-month-old program. Twitter won't say how many businesses have signed up and has declined to make advertisers available for interviews. One indication of Twitter's rising interest in courting small advertisers: In May the company hired a new vice president for global online sales who, according to his Twitter bio, focused on small and mid-sized businesses at Google.
The self-serve advertising is limited so far to up to 10,000 American Express merchants who can get $100 in advertising credits. Like the pay-per-click ads pioneered by Google, advertisers on Twitter can limit how much they spend each day and only pay if someone interacts with the ads by clicking, retweeting, or replying to the promoted messages.
Carla Friday, a wedding coordinator in Piscataway, N.J., is a believer. She started advertising on Twitter in May and has gotten 24 new followers and 151 clicks. That cost her the $100 credit and $37 of her own money. "I can't say for sure that I've booked anybody because they saw me on Twitter, but I'm getting more exposure," Friday says. She gave up on Facebook advertising after getting only four clicks in 10 days.
Twitter advertising is still too new for most small businesses to gauge its value, says Bill Leake, chief executive officer of online marketing company Apogee Results in Austin, Tex. "There are not a lot of hard case studies or folks who can say I spent X hours and Y dollars and made Z profits," Leake says. Because of limited targeting, Twitter's ads won't benefit most local businesses like plumbers and electricians, though small online companies advertising nationally may have greater success, he says.
Twitter's advertising appeal is also constrained because only 12 percent of U.S. Internet users are on the site, according to EMarketer forecasts. That compares to 59 percent for Facebook. While Twitter announced in March that it has 140 million active users, "small local businesses will have a limited audience," says Debra Aho Williamson, principle analyst at EMarketer. Still, self-service ads "could potentially be a big business for [Twitter], and they want to make sure they get it right," she says.
In the first stage of testing, Twitter handpicked companies, including Austin T-shirt retailer Glennz Tees, which it contacted last November. Walter Stokes, CEO of Glennz Tees, says his company committed a little over $15,000 to advertise for three months on Twitter. With a rep from Twitter checking up on him every couple of weeks, Stokes put 60 to 70 percent of his advertising budget on Twitter, and spent about $100 to $200 per day during the holiday season. The campaign helped triple Stokes's followers to more than 21,000, and he says it helped boost revenue substantially.
Measuring results from a Twitter campaign can be tricky, says Damian Davila, a Honolulu-based social-media blogger who started advertising on Twitter in March. He suggests Main Street business owners test how effective their ads are by putting coupons or codewords in the message and offering discounts to customers who mention them. "Everyone is trying to value how much a tweet is worth," says Davila. For the time being, it seems Twitter is struggling with the same question.