Where Vacationing Media Moguls Enjoy More Than Scenery
Allen & Co.'s annual conference in Sun Valley, Idaho, starting today, has been the birthplace of many big media deals
Michael Dolgow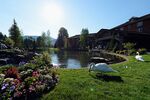 Tuesday marks the start of Allen & Co.'s annual media conference in Sun Valley, Idaho, a "summer camp" for the world's communication and technology industry leaders, their families, and prominent political figures.
As in the past, the guest list reads like a Who's Who of major market movers—Facebook founder Mark Zuckerberg, Google Chairman Eric Schmidt, Bill Gates, Warren Buffett, and News Corp. Chief Executive Rupert Murdoch are but a few of the invitees to an event that has steadily grown in attendance and scope since its inception 30 years ago. But the gathering is more than an opportunity for corporate heads to relax with their fellow business luminaries—many major media deals have been molded in the mountains surrounding the city of Ketchum.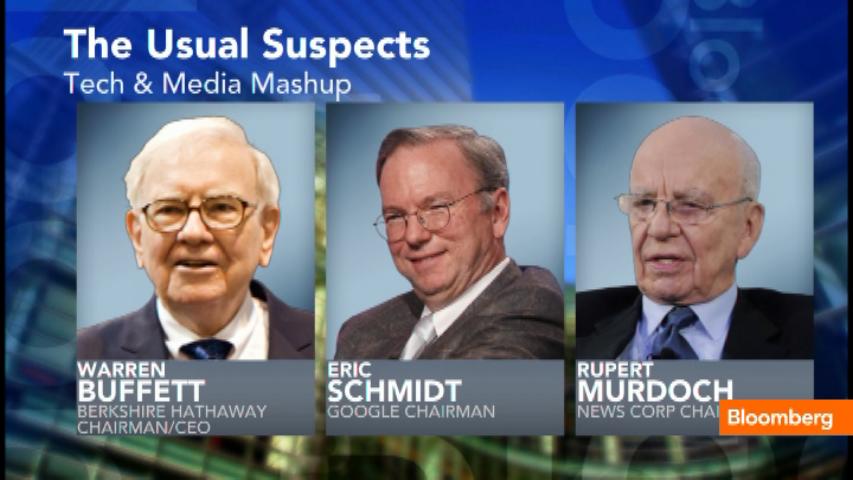 It was there in 1995 that Walt Disney's Michael Eisner first proposed a purchase of Capital Cities/ABC, which soon led to the broadcaster's acquisition for $19 billion. That was followed by Murdoch's $2.48 billion takeover of Ron Perelman's TV stations. The outlines of the ill-fated AOL-Time Warner merger were sketched out at the exclusive retreat, which was originally designed as a resort area by the Union Pacific Railroad. In 2009, Comcast agreed to buy NBC Universal, and a year later Zuckerberg donated $100 million to the public school system of Newark, N.J., after meeting its mayor, Cory Booker, during the week's festivities.
"The Sun Valley conference is like one-stop shopping," explains Ken Auletta, a journalist and media critic who has covered the event before. "On the surface, it is a relaxing week of morning on-stage panels and afternoon and evening biking and barbeques. But no executive comes to this conference without a prescheduled shopping list of appointments meant to explore deals or settle disputes."
It's an atmosphere that can foster both casual discourse and competitive spirit. Activities range from white water rafting, horseback riding, and mountain climbing to more relaxing forms of entertainment such as golf and tennis. Rupert Murdoch was once lost out of view down the local river when he fell from his raft, but he swam to safety on his own power. Super Soaker-like devices have been brought to camp for executive water-gun battles. Everyone is curious to see who dines together, possibly foreshadowing a potential major transaction. Warren Buffett once said that but for the conference his family would never take a summer vacation.
Since the Comcast-Universal agreement, the dealmaking concluded or originating from Allen & Co.'s sponsored event has hit a relative lull, but that might change. There's much interest in whether other media concerns will follow News Corp.'s example of splitting their print arms from their faster-growing broadcast, entertainment, and digital businesses. And rumors are swirling about a scheduled meeting between Zuckerberg and Murdoch. Both CEOs have made news recently, and not in the most positive of ways. Murdoch's News Corp. has been caught up in a phone hacking scandal spanning three continents, with investigations continuing in the U.K., the U.S., and Australia. Meanwhile, Zuckerberg has been dealing with the ramifications of Facebook's recent IPO, which fell short of expectations before recovering some ground.
Before it's here, it's on the Bloomberg Terminal.
LEARN MORE