business
How I Got Here: General Mills' Anton Vincent
By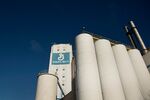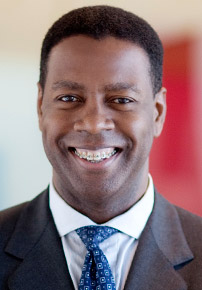 Anton Vincent is a man of diverse interests. In fact, that's what drew the Mississippi native to a career in brand management. As president of the baking division at General Mills, he oversees such popular brands as Betty Crocker and Bisquick, and he is a founder of the company's Black Champions Network. Based in suburban Minneapolis, Vincent sits on the board of directors of the Milestone Growth Fund and is a trustee at the Breck School. As part of Bloomberg Businessweek's "How I Got Here" series, Vincent spoke with Victoria Black about how his diverse interests fit seamlessly into his job. What follows is the story of Vincent's career progression, in his own words. (Some quotes have been edited for space and clarity.)
Name: Anton Vincent
Current Position: President, Baking Division, General Mills
Education: MBA, Indiana University, Kelley School of Business
I met a gentleman named Fred Leftrict who was a brand manager for the MCI calling card. That was my first exposure to the concept of brand management. He had the marketing side, an advertising card, the corporate management side, and could make some money. The combination of art, science, and accountability was attractive to me. As I met and spoke with him, my interest in business school began to crystallize.
I decided to go to Indiana in 1991, thanks to Pat Mulholland, a now-retired assistant admissions director at Kelley. She gave me a chance, and I promised I wouldn't let her down. The summer after my first year I took a brand management internship at Kraft Foods in Chicago. It confirmed that brand management was what I wanted to do with my professional life. I was smitten with it—with both the marketing side and general management. I really liked it, and felt like it was something I could be successful doing.
Work Experience:
—General Mills, assistant marketing manager, Minneapolis, 1993-95
I came to General Mills through recruiting, sourced through the National Black MBA Association Conference. My first assignment was actually in the division of which I am now president, but it was a baking unit then, not a division.
—General Mills, marketing manager, 1995-98
—Delta Bluff, managing partner, Memphis, 1998-2000
I ended up leaving General Mills to run a restaurant franchise. At the time I was newly married with no kids and I had always had entrepreneurial instincts. I felt that if I didn't do it now, when would I? It was an example of an opportunity presenting itself not at an optimal time, but you make the decision to take advantage of it anyway. Some business partners and I purchased restaurants that Applebee's had been running in the Memphis market. We were successful in bidding and securing the financing and really running and growing the franchise, but it was probably five people that should not have been in business together, which led to leadership and ownership turmoil.
—General Mills, corporate development group, Director, M&A and Strategy, Minneapolis, 2000-02
When I resigned from General Mills, I resigned to Ian Friendly, who was a big supporter. He was the president of the Yoplait division at the time, and in my second rotation as a marketing manager I worked under him. If ever there was an assignment that brought out the best in me, it was that one. My team at Yoplait came up with the "Save Lids Save Lives" campaign for the Susan G. Komen foundation for breast cancer. Ian would call me from time to time in Memphis to see how I was doing. On one of our last calls he suggested that I return to General Mills. I ended up speaking to General Mills and was offered an opportunity to come back. I decided to accept the offer with one stipulation: I asked to experience the organization in a different way.
I moved back to Minneapolis when General Mills was in the middle of the largest acquisition in the company's history—the purchase of Pillsbury. I was part of the Pillsbury acquisition, and I was the developer of the divestiture of the U.S. Haagen Dazs business. That was a very encouraging and uplifting time in my career, and just as I had requested, I got to see General Mills in a whole different light.
—General Mills, marketing manager, 2002-04
I returned to a traditional marketing role to run our salty snacks unit as well as our strategic growth products.
—General Mills, corporate officer, 2004-05
—General Mills, vice president for marketing, baking division, 2005-10
—General Mills, president, baking division, 2010-present
I was promoted to president of the division and am accountable for whatever happens to it in terms of operations and sales. All functions report to me. My primary responsibility is to achieve our profit and loss goals. I serve on the U.S. leadership team, made up of people like me, who run divisions. As I've moved through the organization, my role and influence have gotten much broader over time. Having broadening experiences early in my career has really helped me in my current role. Diversity of knowledge and experience has been helpful.
Final Word
Make sure that you are getting to know and network with a broad range of people, not just those close to you. I believe in diversity of assignments. If there is the opportunity to go do something different, if there is an opportunity to go to another country, take it. Really have an attitude and a disposition of continual learning. I am always learning, and I think that if you do this at a junior level, it expands your horizons and your thinking.
Before it's here, it's on the Bloomberg Terminal.
LEARN MORE