Policing Obamacare, America's Newest Tax
The IRS has the unenviable task of going after Obamacare scofflaws
By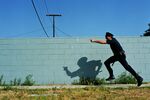 Beginning in 2014 every American will have to carry health insurance or pay a penalty. That much the Supreme Court's June 28 decision on the Affordable Care Act made perfectly clear. What the justices' ruling didn't resolve: how the individual mandate will be enforced. That task, along with dozens of others, now falls to the IRS.
Over the next year and a half, the agency has to figure out a way to flag the tax returns of the 3 million people expected to skip insurance. It has to come up with a system for doling out annual subsidies to 18 million people who make roughly $45,000 or less, and another mechanism to deliver yearly tax credits to small businesses—all the while making sure nobody games the system. It will have to start collecting taxes on medical devices as well as a Medicare surtax on Americans who make more than $200,000. It also will be responsible for conducting more audits of tax-exempt hospitals.
All told, the IRS has to enforce 47 tax provisions under Obamacare. That may not sound too terrible for an agency that's supposed to administer a tax code four times as long as War and Peace. Then again, the IRS is already struggling to keep up with its regular duties. Every year an estimated $385 billion in taxes goes uncollected because of tax evasion, according to the agency's own figures. Often when Congress calls for a change, the IRS's computer programmers botch it; glitches affect millions of taxpayers annually.
Adding Obamacare to the IRS's plate is a "tremendous burden" that "I don't think they are capable of meeting right now," complains Chuck Grassley of Iowa, the senior Republican on the Senate Finance Committee.
Congress prohibited the IRS from using liens or wage garnishments against individuals who flout the mandate. So the only way for the agency to levy the penalty—$695 annually, or 2.5 percent of household income, whichever is higher—is to withhold a tax refund, collected by about 80 percent of households every year. As for the other 20 percent, the IRS declined to answer questions about how it would enforce the new law.
Putting all of this into place is expected to cost $881 million through 2013, according to the Treasury Department. Douglas Shulman, the agency's commissioner, told Congress that the IRS needs $13.1 billion in fiscal 2013, an 11 percent increase from 2012, to get the job done on schedule. Shulman isn't likely to get his wish: Lawmakers have cut the IRS's budget in each of the past two years—its enforcement staff shrunk by about 3,000 in 2012—and Republicans are hardly eager to give the agency more power to police a law they despise.
BOTTOM LINE -
The bottom line: Under Obamacare, the IRS must impose a tax on Americans who decide not to carry insurance. Critics doubt it's up to the task.
Before it's here, it's on the Bloomberg Terminal.
LEARN MORE